Tipster Archive for: bounty punter
Tips by bounty punter:
Posted on: 26 Jun 2013
WEDNESDAY has quite a few games that have been on the radar here at BP Towers with Norway, Estonia and Iceland providing the action. We've done quite well recently in these countries so hopefully we can keep that run going with what's on offer today. ICELAND 4 DIELD, 9pm (Bet365, Paddy Power, SportingBet) KFG v Stokkseyri KFG sit top of […]
Posted on: 20 Jun 2013
QUITE a few with potential on the cards today, with one in particular looking like a piece of madness by the traders from what we can see. Spain against Tahiti is the obvious gulf in class today but there is another game that has a similar gap between the two sides and could well be a very high score. EUROPE […]
Posted on: 18 Jun 2013
NOT been much taking our fancy over the last week or so here at BP Towers with bookies squeezing the life out of some of the good games and not bringing some others in-play at all. Couple of games taking the eye today and possibly a bit of Icelandic action tonight depending on some team news later on so keep […]
Posted on: 04 Jun 2013
A COUPLE of games on the horizon today that we'll be taking a pot shot at. Firstly, a regular that we've all fallen in love with in Norway and another from Iceland later on tonight. Rosenborg 3 have produced the goods for us before and are back in action today in what could prove a tough encounter, while tonight's Icelandic […]
Posted on: 29 May 2013
SHORT notice on this one but we couldn't afford to let the price get smashed in and not see this game making the light of day. Wednesday morning could get off to a flyer here with something from the Indonesian Premier League and currently only on offer at Bet365. PERSIBO BONJONEGORO v PERSEPAR PALANGKARAYA, 9.30am, Bet365 Persibo are a side […]
Posted on: 27 May 2013
THERE'S a couple of games taking the eye that are due in-play today at Bet365 & Sportingbet. Here's a couple of quick write-ups for tonight's action and we should have plenty more to come this week with Icelandic Cup, Norwegian Cup, Estonian Cup and a few other gems on the horizon NORWAY TANGMOEN v LILLESTROM 2, 5.30pm, bet365 in-play Tangmoen […]
Posted on: 23 May 2013
AFTER yesterday's selections coming up trumps there's a few games taking the eye on today's card from varying corners of the world. Latvia, Finland, Estonia and our old favourites Iceland provide the games that we'll be taking on today as we look to chase the traders down again. FINLAND U19 LEAGUE- Bet365, SportingBet HJS U19 V Ilves U19, 4pm The […]
Posted on: 22 May 2013
WEDNESDAY is usually a day that brings a bit of something different and this week is no exception. There's a decent card today with Australian, Icelandic and Norwegian action to whet the appetite. The day gets started with a bit of Australian midweek cup action and we reckon we've found something that could get us off to a flyer if […]
Posted on: 20 May 2013
MONDAYS aren't usually the most exciting days of the week but the traders look to be treating us to a few surprises today that can be taken advantage of. Nordic action is the order of the day, with Icelandic games galore and a bit of Norway chucked in for good measure. ICELAND 4 DIELD- Bet365 (in-play) Berserkir v Snaefell/Geislinn, 4pm […]
Posted on: 14 May 2013
A FEW games taking the eye today in what is an interesting card of football including Icelandic Cup action, Moldovan Divizia A and Swedish U21s. The Icelandic Cup is our first port of call with a game that has one of the most bizarre twists to it we've seen in a while. ICELAND CUP Trottur Vogum v Homer, 8pm, Bet365 […]
Posted on: 11 May 2013
SATURDAY mornings provide potential galore with Australian games getting more of a show with the bookies, especially on Bet365, who have even created a new Australian section and are bringing in more and more games each week. There's a pair of matches we're liking the look of on Saturday morning with both coming from the Queensland Premier League with 8.30am […]
Posted on: 08 May 2013
SOMETIMES you really have to go to the back of beyond to find a bit of value and we may well have found one here that falls right into that category. There's a game due in-play today at 12.30 on Bet365 that currently has no prices and isn't even listed in any of the their categories but if it does […]
Posted on: 06 May 2013
A NEW week and new chance to take on the traders at their own game. Monday's are generally poor fayre but there's a couple of games today that take the eye and a few more that we're praying make an appearance. Norway and Denmark are where the main action is for us today. There may be a few others as […]
Posted on: 03 May 2013
AN INTERESTING game on Friday that we're liking the look of takes place at 3pm in the Moldovan Divizia Nationala. Top of the table Sheriff Tiraspol travel to face Iskra-Stal as they look to boost their lead at the top of the table with only five games to go. Looking purely at the stats on this game it doesn't jump […]
Posted on: 29 Apr 2013
WE'VE been studying hard today and got a couple of games that are really taking the fancy with both being due in-play on Bet365 at 5pm & 6pm. Norway and Sweden are the destinations for these matches and we reckon the goals could be flying in both and some real money could be made to fill the bank for the […]
Posted on: 22 Apr 2013
Having taken a bit of a break over the last few weeks the time has come to get back on the case of those traders and hopefully get back to our winning ways. There's a couple of games that take the eye today, both in the lower leagues of Norway, and both scheduled to be in-play with Bet365, though no […]
Posted on: 27 Mar 2013
INTERNATIONAL breaks mean the kind of matches and markets we're on the look-out for are few and far between. Tonight though sees a friendly match that might well be worth having a shot at. We don't like to get involved in friendlies too often but the Swedish game between GIF Nike and Lunds at 5pm could well provide some value […]
Posted on: 22 Mar 2013
THERE'S a couple of interesting cup games on Friday in countries that are more geared up for the kind of weather that we're being struck with right now. The Icelandic League Cup has a few fixtures on tonight as they continue through the group stages of this tournament. Meanwhile, the Finnish Cup has just got going with their 4th round […]
Posted on: 20 Mar 2013
WITH the international fixtures coming up this weekend it's been a bit quiet over the last few days here at BP HQ. With nothing really taking the eye on the goals front, we're going to have a go at something a bit different tonight as we try the corners market in the Palmeiras v Botafoga game in Brazil at 10.30pm. […]
Posted on: 16 Mar 2013
SATURDAY morning sees the Aussie action return and here's some pointers to some of the games that should see goals galore. The Western Premier League returns this week and this is one where we'll be finding plenty of action as the season progresses. We also have a few tasty looking games in the Brisbane Premier and Queensland Premier that could […]
Posted on: 13 Mar 2013
ICELANDIC League Cup is with us action again today and we reckon the bookies may have lost their marbles bringing this game in-play. As with Monday's match this game sees not one, but two teams from the lower tiers of Icelandic football going head to head in the group stages and this one should see goals galore. BERSERKIR v STAL-ULFUR, […]
Posted on: 13 Mar 2013
TUESDAY was a poor day with Cheltenham dominating the betting scene and nothing really standing out on the football front for us. Today looks slightly healthier and we should have something to report late afternoon so keep your eyes peeled … could be good this if the bookies play ball but a lot depending on the odds that are offered! […]
Posted on: 11 Mar 2013
MONDAYS aren't our favourite day of the week but there's one game that looks to have some decent value we can take advantage of today. After Saturday's success with Videoton, today we're looking to Icelandic football to bring the bacon home and keep up the 100% record since we arrived here on MrFixitsTips. HK KOPAVOGUR v VIDIR, Monday, 6pm (Bet365 […]
Posted on: 09 Mar 2013
AFTER today's success with the minnows of the Aussie lower leagues we're looking closer to home today for a bit of action and will be focusing on Hungary. We paid close attention to the friendly fixtures that a lot of the European countries had during the winter break and one side who stood out like a sore thumb was Hungarian […]
Posted on: 08 Mar 2013
ONE of our favourite places for goals last season was the Aussie lower leagues and they get back to league business in Brisbane after a washout to last week's supposed openers. There's been a complete restructuring of the game in Brizzy this season, something even they seemed to manage with ease while the powers that be in Scotland still flap […]
Posted on: 07 Mar 2013
NOT much taking the eye again today so we thought it'd be an idea to give you some insight into where to look for those all-important stats on some of the more obscure leagues you can find value in. There's loads of stats sites out there and we're sure you'll have your own favourites, but here's a selection of some […]
Posted on: 06 Mar 2013
SEEKING value shouldn't just be restricted to the "mainstream" leagues if you want to beat the traders and find the winners. Bounty Punter aims to bring you some insight and tips to some of the leagues you might never think of having a punt on- but where there's regularly value to be found. Over the coming weeks some of our […]
No posts by this author.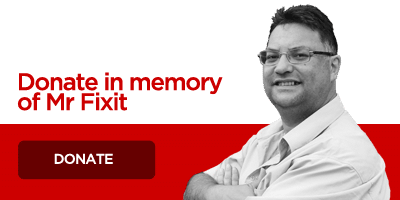 In December 2020 we sadly lost our great friend Mr Fixit (Paul Jain). You can donate in his memory to two worthy causes close to his heart, here.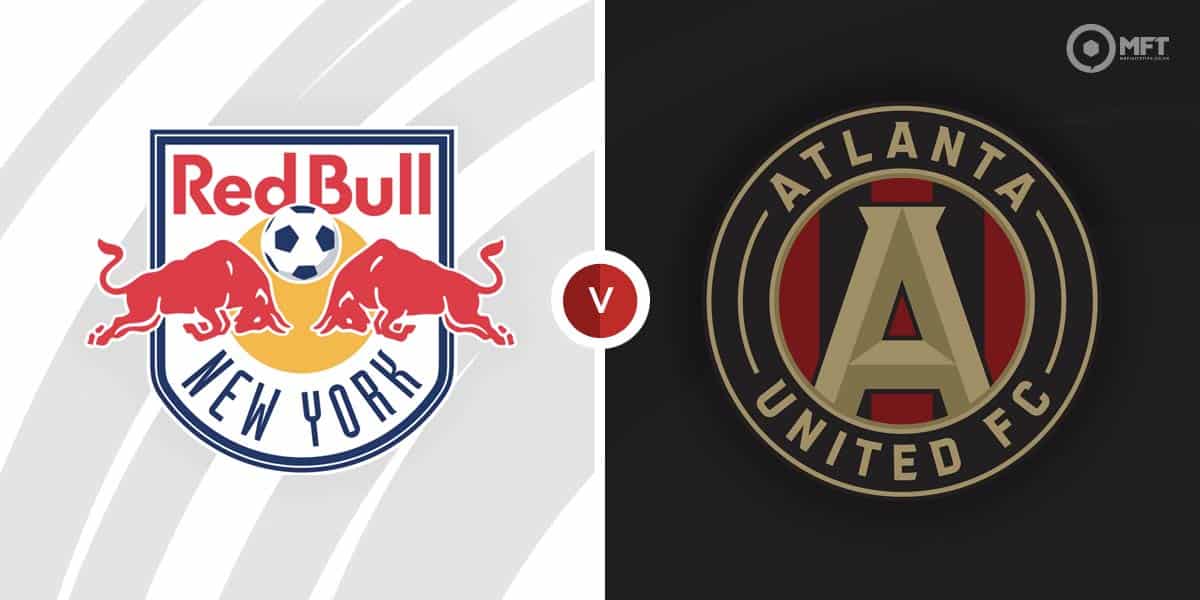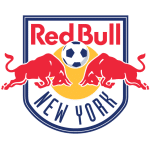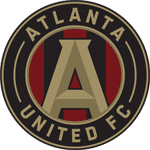 New York Red Bulls
Atlanta United

Please gamble responsibly. For assistance with problem gambling please visit GambleAware.co.uk