Welcome to my exciting new website that promises to bring you the best tips and betting news every day of the week. I've been writing football tips for the Daily Record, Scotland's biggest newspaper, for more than 20 years.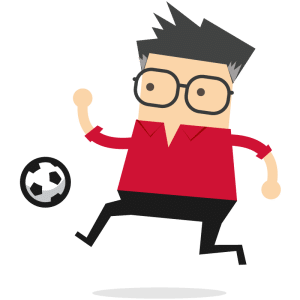 I launched MrFixitsTips.co.uk as a small project in 2010 to give me a platform to provide daily football tips to punters on the internet. Since then the site has grown beyond my wildest expectations. In the past 12 months more than 1.3 million people have visited the site and I'm proud to say that we have one of the most vibrant, well informed and helpful betting communities on the web.
Having outgrown the old site – it was five years old – my new site aims to harness the power of that community by making it easier to follow your favourite tipsters, by giving you more scope to discuss all kinds of bets in all kinds of sports and to bring you loads of added features that any online community worth it's salt should have.
For a small fee you can gain access to even more tips, participate in my Betting Club, access exclusive competitions and if you sign-up for a year you can even claim a £10 FREE bet!
You can still read my columns in the Record's Punter section every Saturday and on the football pages in midweek but log on to this site for even more tips.
And remember, if you have any queries or gripes with a bookie I'll let you know where you stand and try to help out if I feel you've been treated unfairly. Name them and shame them, that's my game.
Mr Fixit