Tipster Archive for: TDTips
Tips by TDTips:
Posted on: 17 Jan 2021
Well, the Ravens offense failed to show up last night, it turns out being incredibly predictable against well-coached teams isn't the best way to win games, it was fairly close until Lamar threw a horrible interception and mistakes cost them dearly, but the Bills ran out deserved winners. As did the Packers who took care of business against a bruised […]
Posted on: 16 Jan 2021
A great weekend of football last week has led us to the final 8 teams and the divisional round, it was a good weekend for the bets I put up on here too as the teaser treble landed on Saturday and Chase Claypool did the job on Sunday night to bring home his anytime and 2 or more at 17/2 […]
Posted on: 10 Jan 2021
It wasn't a bad Saturday of games, and the teaser treble I suggested came in, which is good. The Colts probably should have ruined it early on, but failed to capitalise on possession and left points on the field in a 3 points loss to the Bills, the Rams vs Seahawks was terrible to watch, but actually quite high scoring […]
Posted on: 09 Jan 2021
It's SUPER Wildcard weekend. The playoffs start and the real run to the Superbowl begins this weekend with our first ever 6 games slate, 3 games on Saturday, 3 on Sunday for us to get our teeth in to and fortunately for us in the UK they're better games are at reasonable times. The Green Bay Packers and the Chiefs […]
Posted on: 03 Jan 2021
The end of the season has arrived, and it's done so without them having to miss any games at all. Sure there's been delays, some teams will feel hard done-by with some of the decisions made by the league, but with Covid rampant in the US it's a big achievement to have played all 240 games so far and to […]
Posted on: 27 Dec 2020
The regular season is almost done, but there's still some stuff to get settled as the playoff pictures start to finalise. The three Sky games today should all be crackers, all with playoff implications as the Colts and Steelers, Rams and Seahawks and Titans and Packers all chase the post-season in their respective conferences. Trying to concentrate on motivation spots […]
Posted on: 20 Dec 2020
The Buffalo Bills won the AFC East last night with a comfortable win over the Broncos in Denver, Josh Allen looked great rushing in for a couple and throwing for a couple as well. It's nice to see someone other than the Pats winning the division. They still have an outside shot of the #2 seed in the AFC with […]
Posted on: 13 Dec 2020
Week 14, and the quarter-pole of the season are here. Bye Weeks are all finished so there's a full slate of games to dig our teeth into tonight. Checking out a teams motivation becomes increasingly important as we near the final weeks of the season, those who are in playoff contention and those probably playing for draft spots are important […]
Posted on: 06 Dec 2020
First off a mention for Paul. I didn't know the man in person, unfortunately, I never got the opportunity to meet him, but he was kind enough to take me on as the NFL writer for the last couple of years, something which I greatly appreciate. The amount of comments on his passing shows how well thought of he was […]
Posted on: 29 Nov 2020
Week 12 of the NFL Season is here, and it looks like we've been lucky to get this far without any major in disruption as the infection rates explode in the states and within NFL teams, with a lot of them reporting players being moved to the reserve list this week. The league re-arranged the Steelers vs Ravens game from […]
Posted on: 22 Nov 2020
Week 11 of the season is here, and it's thanksgiving week so keep your eye open for the Thursday games, the late, late one is the key to the slate as the Steelers take on the Ravens, it will wrap up the AFC North for the Steelers or keep the Ravens in the hunt for the division. Houston v Detroit […]
Posted on: 15 Nov 2020
Not going to lie, things haven't gone well over the last few weeks. Last week a final minute rushing TD by a rookie QB killed the Texans spread bet, Irv Smith scored 2 TDs, on his 2 receptions when I had o2.5 – It was the right bet, and Tyler Lockett cost my a fortune by going down a yard short of […]
Posted on: 08 Nov 2020
A disappointing week for myself last week, I blame the weather. I got the Dolphins offense right, I just wasn't expecting their defense and special teams to have a field day against Jared Goff and the Rams. The stat-line for that game was remarkable, the Dolphins won 28-17 with 145 yards of offense, 8 first downs to the Rams 31! […]
Posted on: 01 Nov 2020
Halfway through the season already, takes forever to get here and then flies past when we're in it. 1-1-1 last week, the Gallup call was poor, I will not be touching anything to do with the Cowboys for the rest of the season, a push on the Browns handicap as they missed the extra point which would have won it […]
Posted on: 25 Oct 2020
PSA up first – REMEMBER THE GAMES KICK OFF AT 1700 IN THE UK TONIGHT. Could have been better last week with a different tight end scoring for the Ravens, but we hit 2 out of 3 selections for some profit at least. It was the third consecutive week I've hit the spread bet, taking spreads to 6 out of […]
Posted on: 18 Oct 2020
A win on the spread for me last week, but Boyd was part of a dismal Bengals offensive display which did his yards and Ebron made a couple of drops while Chase Claypool got himself all of the receiving scores in that one. So on to week 6 (for most) Spread Pittsburgh Steelers -3.5 vs. Cleveland Browns Well, the Steelers […]
Posted on: 11 Oct 2020
Good evening all, the first quarter of the season has been and gone and I closed it off with 3 out of 3 last week, first clean sweep for a while, hopefully something I'll be able to keep going as we move into the next phase of the season. I'll be editing this post later, but family called and I'm […]
Posted on: 04 Oct 2020
ILLNESS has hit the NFL. We all knew it would, it was inevitable that some players got infected. In fairness to the NFL I'm surprised it took until week 3 to have any issues. The Titans the main outbreak with more than 15 players or personnel now testing positive, their game against the Steelers is postponed until week 7 at […]
Posted on: 28 Sep 2020
Chiefs +3 @ Ravens: 54.5 Live on 5ive and SkySportsNFL The +3 is 2.05 on 365/Hills, 3.5 is available on Skybet/PP at 1.91 either side. The biggest game of the season, the battle for the bye week, the AFC championship preview? The two best teams in the NFL, both of them predictably unbeaten thus far, face off tonight and it […]
Posted on: 27 Sep 2020
Not a good week on the betting front, I'm not one to make excuses, but… Think it was a bit of a bad beat on Thursday night, I tipped up Chris Conley o35.5, he finished on 34 yards and was missed on a walk-in touchdown with no-one around him which would have got us the total as well. A poor […]
Posted on: 24 Sep 2020
Well, hit the spread and the total on Sunday, nothing on the props though, Swift got the yardage but no score, Brown had 42 yards at the half, nothing afterwards and Firkser didn't get involved in the redzone, Jonnu had 2 TDs though, Titans love the tight ends. Dolphins (+3) @ Jaguars: 49 The Dolphins come into this one 0-2 […]
Posted on: 20 Sep 2020
A fairly successful start to the NFL season – 3.20 points of profit from opening weekend, not exactly huge, but a start nonetheless – I apologise for messing up the link for the P/L spreadsheet, turns out I was copying the wrong thing… MrFixIt P/L – I believe that should work this week. I'll stick to the same format as last week. […]
Posted on: 17 Sep 2020
2 and 2 at the weekend, the long shot not happening and the Bengals should have tied it at 19-19 to take it to overtime but the kicker missed a last second FG to lose 19-16 and ruin my bet. But Jacobs scored and the Raiders covered the spread, so a slight loss. – It turns out I messed up […]
Posted on: 13 Sep 2020
IT'S HERE! – We're nearly ready for SEVEN HOURS OF COMMERCIAL FREE FOOTBALLLLLLLL! And I, for one, can't wait! I gave out a winner for the Thursday night game, and I'll be properly tracking bets this year – MrFixIt P/L if you want to follow along. Full transparency is the key. (Link corrected, sorry) I've just done far too many words on my […]
Posted on: 10 Sep 2020
A quick note before the preview tonight. It's been a weird off-season, it's going to be a weird season. Be sensible with stakes at least in the first few weeks. Homefield advantage might be worse, it might be better. Players are likely to get muscle injuries early on as there's been no camp, travel is weird for them. Just be […]
Posted on: 08 Sep 2020
With the mess in America it looked throughout the summer that this moment wouldn't come, yet here we are on the edge of the 2020 NFL season, kicking off on Thursday with the reigning Superbowl champion Kansas City Chiefs hosting the Houston Texans in front of around 16,000 fans in Arrowhead. It's going to be a strange affair in a […]
Posted on: 02 Feb 2020
Touchdown Tips takes a look at the best Player Prob Bets for tonight's Super Bowl LIV clash in Miami between the Chiefs and the 49ers.
Posted on: 31 Jan 2020
The end is nigh, after 256 regular season games and 10 playoff games, we've made it to the big one, the Superbowl! 32 teams entered, 2 teams remain; From the NFC, the #1 seed San Francisco 49ers travel across the country to Miami to take on the AFC's #2 seed Kansas City Chiefs in what should be a brilliant culmination […]
Posted on: 18 Jan 2020
Here it is, the precipice of the crucible of the NFL season (check me out with the fancy ass words) as the #6 seed Tennesee Titans take on the #2 seed Kansas City Chiefs in the AFC while the NFC was a little more predictable with the #2 Green Bay Packers travelling to the bay to take on the #1 […]
Posted on: 11 Jan 2020
Divisional Weekend is here! So we're on to the best weekend, 4 games, the top 2 in each conference being brought in to play the teams who earned a spot in the final 8 last week. Minnesota Vikings +7 @ San Francisco 49ers – Total: 44.5 The 49ers absolutely spanked them! Domination in all areas of the game last night, under on […]
Posted on: 04 Jan 2020
First of all I want to say thank you to anyone and everyone who has read the NFL content I've put out this year, I've not been tracking profit/loss but I'm fairly confident that despite some poor weeks (and there were some really poor weeks which I'll hold my hands up to) I think we probably ended up in profit. […]
Posted on: 29 Dec 2019
Apologies for the late post, but with so many teams resting players I'm leaving it all alone for tonight. There's a good post by Graham Barfield showing who has something to play for and who doesn't. The first 6 are NFC playing for seeding. Except the Cowboys AND Eagles who are playing for the NFC East and the 4th seed […]
Posted on: 22 Dec 2019
There's only two games left and it's getting to the crunch. The playoff teams are largely decided although the positions are yet to be finalised. The AFC has one spot up for the grabs with the Steelers currently in pole position for it, unfortunately. The Titans are realistically the only team who can take that spot, that probably won't be […]
Posted on: 15 Dec 2019
Our resident NFL expert, TDTips previews Week 15's action in the NFL with tips including a 12/1 longshot at the Packers vs Bears match.
Posted on: 08 Dec 2019
Chiefs @ Patriots u49 – 1.91 (general) I think the Chiefs probably win this one, but it's stupid to back against the Pats no matter how poor they've looked on offense this season. They're a defense-first team this year and will probably find a way to shut down the Chiefs offense. That offense hasn't been explosive recently but with Mahome […]
Posted on: 01 Dec 2019
Week 13 is here, and I'm feeling good! Bet 1; NY Jets v Cincinnati Bengals o42.5 points. When I thought Ryan Finley was starting for the Bengals I pulled the trigger on the Jets covering the 3 points spread, but they've announced that veteran Andy Dalton will be starting tonight in a desperate hope to actually win a game this […]
Posted on: 01 Dec 2019
This is a copy of the Niners v Ravens game from my site, but with it being the biggest game of the year so far I feel it deserves a spot on here too. Other tips to follow in a minute! 49ers +5.5 @ Ravens: 45 49ers; 10-1, NFC #1 seeds currently  The 49ers destroyed the Packers at home last […]
Posted on: 24 Nov 2019
Just 1 of 3 last week as Michael Thomas had 8 catches from 11 targets, we needed one more to land that, the Ravens comfortably covered the spread at home to the Texans and are in the running for this weekend too as they play the Rams in LA on Monday night. Bet 1; Lions to roar in the capital. […]
Posted on: 17 Nov 2019
Well, it was nice to get some winners last week, I took a few short ones after seeing some advice in the comments section and it worked well. Let's hope for the same again tonight. Bet 1; Michael Thomas o8.5 receptions @ 1.90 on 888 Probably my best bet of the night, the Saints only really have one man to […]
Posted on: 10 Nov 2019
Well. It's been a rough month. Got a little flack for it last week and it's fully deserved, things have not gone well. But these things happen in sports and tipping, I'll keep putting myself out there and hopefully it will turn itself around. Apparently there used to be under even priced winners, so I'll give that a go. Bet […]
Posted on: 02 Nov 2019
First up, apologies for the lack of posts over the last week or so. I was at the game in London last week, went down on the Saturday straight after work, a few beers on the train, checked in, went out, next thing I knew it was Sunday morning and my head was banging, met my mate in the city […]
Posted on: 20 Oct 2019
Week 7 of the regular season already. You wait for 7 months for games to restart and they fly past in the blink of an eye. Jagaurs to dominate in big cat battle. As a Cincinnati fan I can tell you that it's not been a good season so far. I'm not entirely blaming the players out there, the team […]
Posted on: 17 Oct 2019
Once again there was no post on Monday because I didn't have many thoughts on the game as a whole, annoyingly the two things I considered were Jamaal Williams yards, and a TD, but felt the TD was priced too short and wasn't entirely confident in his workload to take his yards, he flew over and scored. Of course. I'll […]
Posted on: 13 Oct 2019
There was no post on Thursday as it wasn't a game I wanted to be involved in, of course I went and one on a Request a bet on Sky, but wasn't confident in much so gave it a miss for you guys. All day for AP You might think the Redkins v Dolphins game is a weird one to […]
Posted on: 07 Oct 2019
Not an awful night for us yesterday, Will Fuller went in at 2/1 and we landed the overs double at 2.64/1 as well. I was surprised that Auden Tate didn't catch much but the Bengals were a mess first half with Dalton completing 4 passes (if my memory is correct). We should have hit an 8/1 winner in that game […]
Posted on: 06 Oct 2019
We had a cracker to watch on Thursday night as the Seahawks defeated the Rams 30-29 after a masterclass from Russell Wilson. Does he get the credit he deserves? He can do things that very few other players can in this league as highlighted by the ridiculous Tyler Lockett TD in the corner of the endzone. For our bets the […]
Posted on: 03 Oct 2019
Week 5 is here and things are starting to settle down, bad teams are proving how bad they are, good teams are showing they're on their way to the playoffs and tonight we've got a matchup of two "good" teams. LA Rams +1.5 @ Seattle Seahawks; total – 49.5 Both teams come into tonight at 3-1, the Rams having beaten […]
Posted on: 29 Sep 2019
I'M still not over Thursday night, I'm convinced we were on the right side of things, the Packers far out-gained the Eagles just couldn't convert their chances and Adams was having a career day before getting injured in the 4th quarter, would have had a good chance of scoring. Oh well. Will Dissly anytime (Seattle Seahawks) The Cardinals have conceded […]
Posted on: 26 Sep 2019
Thursday Night Football sees the Eagles at the Packers and NFL expert TDTips brings us his best bets.
Posted on: 22 Sep 2019
NFL expert TDTips bring us four of his best bets for tonight's matches stateside.
Posted on: 22 Sep 2019
TDTips takes a look at Game of the Week between the Chiefs and the Ravens in the NFL tonight.
Posted on: 16 Sep 2019
NFL expert TDTips takes a look a tonight's Monday Night Football and brings us his two best bets.
Posted on: 14 Sep 2019
Get the popcorn out, pour a king size soda and get ready for Sunday's Redzone. TD Tips previews his three best bets on Week 2 of the NFL season.
Posted on: 12 Sep 2019
TDTips made a sparkling start to the season last weekend and has his eye on a 12/1 shot in tonight's match between the Buccs and the Panthers.
Posted on: 08 Sep 2019
After a 7 month wait, the NFL season is finally back this week and our gridiron guru, TDTips brings us his best bets for Sunday night's stateside action.
Posted on: 05 Sep 2019
The NFL season starts here and TDTips gives us his best bets for the season opener in Chicago in the early hours of Friday morning.
Posted on: 30 Aug 2019
The new NFL season is almost upon us. To get us warmed up TDTips presents his best bets for the campaign ahead.
Posted on: 25 Apr 2019
THIS week sees the most important weekend of the NFL off-season, the NFL Draft. Taking place in Nashville, Tennessee. 254 young lads will have their lives changed forever as they are picked to join NFL teams for the forthcoming years. It all kicks off on Thursday night at around 1am in the UK and should take about 3 hours for […]
Posted on: 02 Feb 2019
The Superbowl grips the United States like no other sporting event and NFL expert @TouchdownTips shares his betting views on the showdown between the Los Angeles Rams and New England Patriots.
No posts by this author.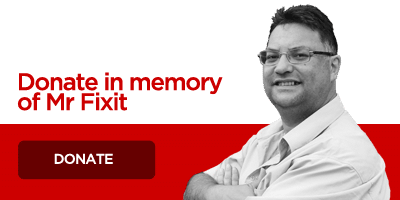 In December 2020 we sadly lost our great friend Mr Fixit (Paul Jain). You can donate in his memory to two worthy causes close to his heart, here.

Bet365
Up to £100 bet credits
Up to £100 in Bet Credits for new customers at bet365. Min deposit £5. Bet Credits available for use upon settlement of bets to value of qualifying deposit. Min odds, bet and payment method exclusions apply. Returns exclude Bet Credits stake. Time limits and T&Cs apply.
CLAIM YOUR OFFER

Register & login to 888sport and make your first deposit with promo code 30f. Place your first bet of £10+. Get two £10 Free Bets and a £10 Free Bet for mobile upon bet settlement!
CLAIM YOUR OFFER

18+ New customers only. £10 min deposit. Terms & conditions apply.
CLAIM YOUR OFFER
10Bet
Up to £50 Welcome Bonus
New Customers only; Min. deposit £15 (no Skrill/Neteller); Bonus amount is 100% of deposit up to £50; Offer can be claimed once per household; Wager the qualifying deposit and bonus amount 8x within 30 days to convert bonus winnings into real money; Wagers must be on min. odds of 4/5 on singles or acca bets with min. odds of 2/5 per selection to qualify; Max. stake contribution to wagering requirement is the value of your bonus; Certain bet types are excluded; See full terms; Terms apply; 18+
CLAIM YOUR OFFER

18+ New Customers only. Deposit, opt in and place a £5 qualifying bet at odds of 2.00 or greater within 7 days of opening a new account; excludes cashed out bets. Receive 2x £10 Free Sports Bets, valid on set events only at odds 2.00 or greater, expires in 7 days.  Plus a £10 Game Show Bonus, selected games, wager 40x to withdraw a max of £250. PayPal and Card Payments only. Geographical Restrictions and T&Cs Apply. Please Gamble Responsibly.
CLAIM YOUR OFFER

New customers only. 18+, BeGambleAware.org. Min deposit £10. Money back as bonus. Wagering requirements: Sportsbook 3x at min. odds of 1.40 (2/5), Casino 25x. Only one bonus can be used at a time, Sportsbook bonus must be wagered before using the Casino, unless the bonus has been forfeited. Bonus will expire after 7 days of opt-in. T&Cs apply.
CLAIM YOUR OFFER

Ladbrokes
Bet £10 Get £30
18+. UK+IRE only. Min first bet £10. Must be placed within 14 days of account reg. £30 credited as 3 x £10 free bets. Not valid with CashOut. Free bet valid for 7 days.T&Cs Apply.
CLAIM YOUR OFFER

Paddy Power
£10 Risk Free bet
*New Customers only, limited to one per person. If your first bet loses Paddy Power will refund you up to £10 in CASH. Max refund £10. Only deposits made by card or Paypal will qualify for this promotion. T&Cs Apply. See site for details of Paddy's Rewards Club.
CLAIM YOUR OFFER