EVEN for a seasoned tipster it was a day@voiceofvalue won't forget in a hurry as all three of his top tips romped to victory at Catterick to land a wonderful 470/1 treble.
Voice of Value stepped up to the plate to cover for our regular tipster, Alan Thompson, while he's been on holiday the past week and didn't he do it in style?
Firby (tipped at 11/1), Indian Pursuit (10/1) and Captain Lars (11/4) all ran out winners at combined odds of 470/1 (rule 4 in place for Indian Pursuit's win) giving anyone who backed the treble a bountiful return.
Punters absolutely smashed the bookies and several sent in their winning Double and Treble lines to my Twitter account.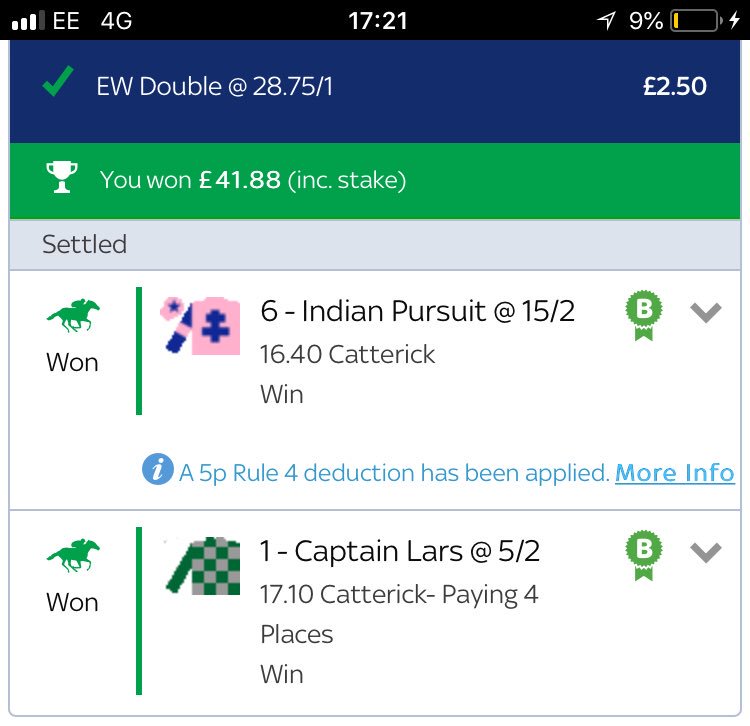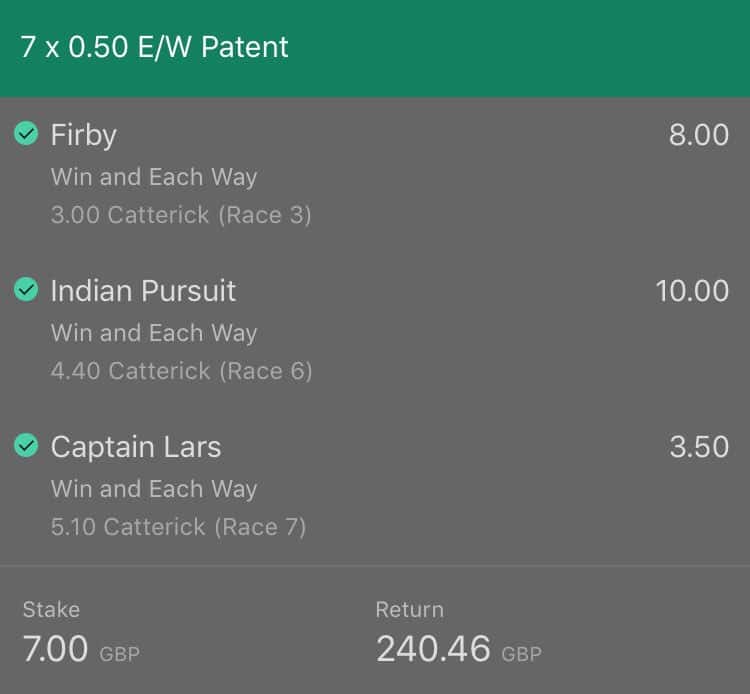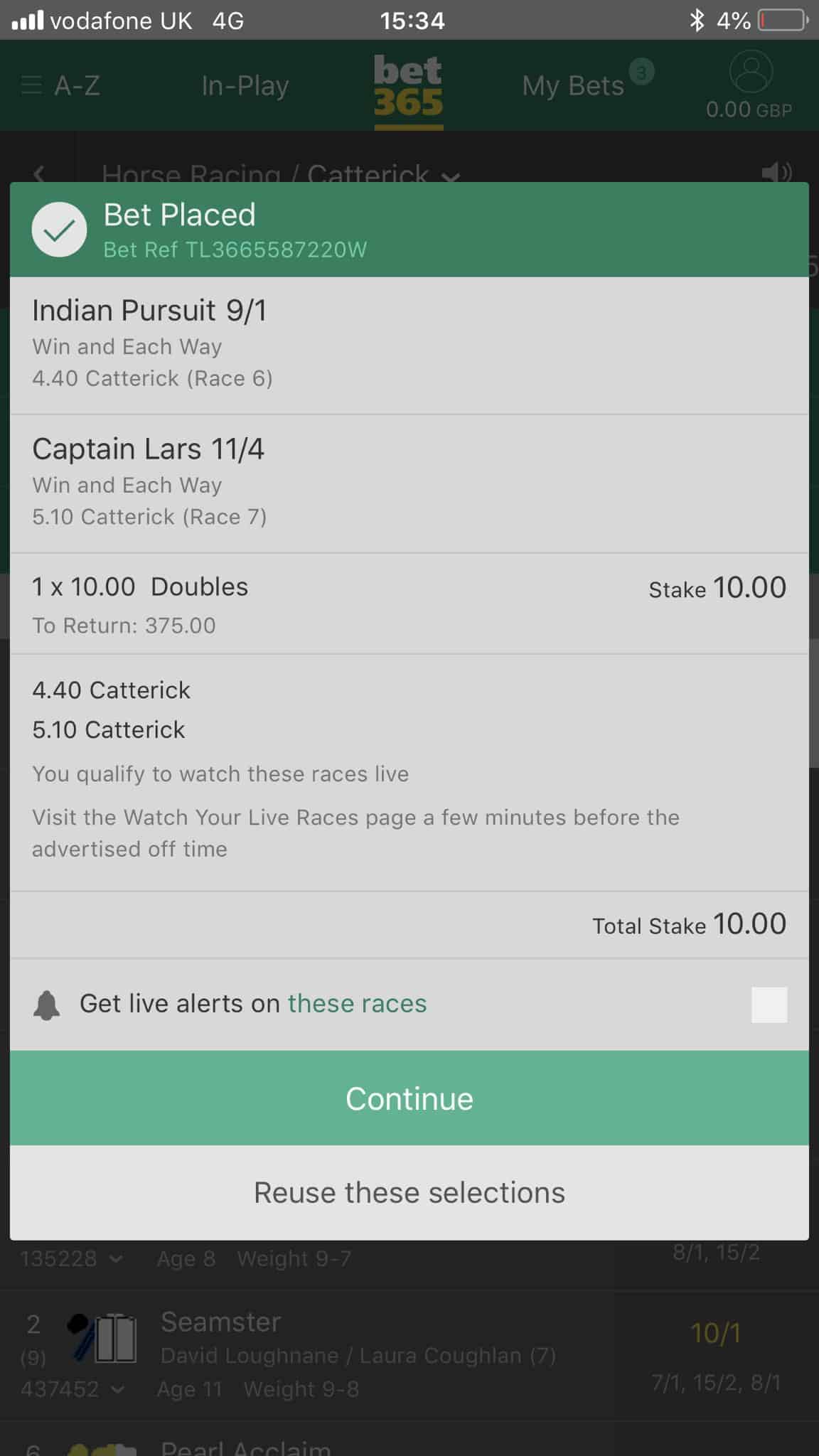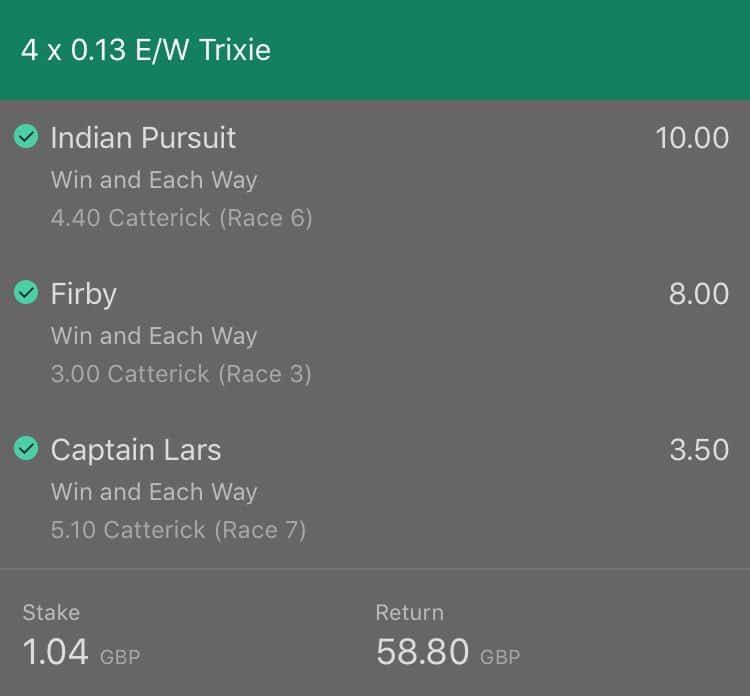 And then there's one guy who has an agonising dilemma. He's backed all three of Voice of Value's tips and added his own fourth which is still to run. He stands to win an incredible £26,250.00 for a tenner or he could cash out for over £1,500 as it stands. What would you do? Stick? or Twist?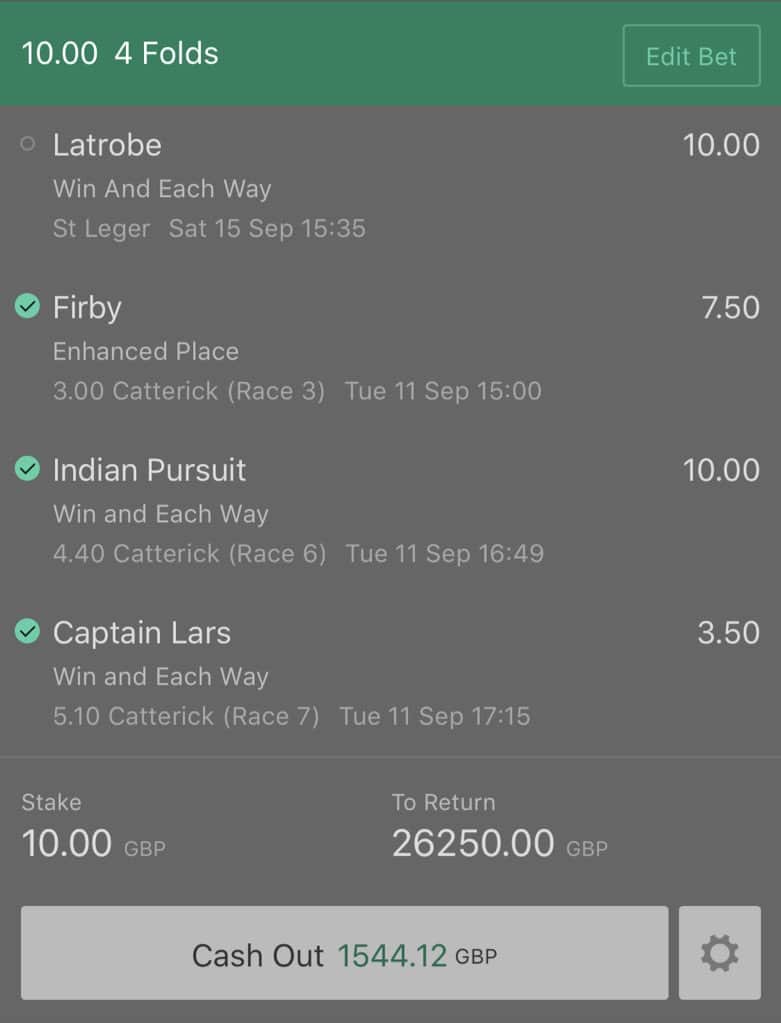 Today's trio of winners followed hot on the heels of yesterday's winning double at equally tasty SPs of 5/1 and 10/1, which gave a winning return of 65/1.
That makes it a SENSATIONAL five winners out of five on the trot for Voice of Value.
I don't mind admitting that Voice of Value took some stick last week, when winners were a bit harder to come by, and I recieved my usual volley of email abuse from my moon-howling pet troll over his appointment as the site's lead racing tipster for the week, but the last two days perfectly illustrate why racing tipsters should be given a chance.
Thommo's tips should be back tomorrow. We'll need to wait until Voice of Value comes down of the ceiling to see if he has any picks lined up. Otherwise, he'll be back on Saturday.
Well done @VoiceofValue and thanks for being a more than able deputy for the week.
New to horse racing? Check out our horse racing abbreviations guide as well as racebets for a fantastic welcome offer.