THE world of betting has been turned upside down in the last few weeks as one by one all major sporting events have fallen like dominoes. But that's not stopped the bookies finding creative ways to take our bets!
Horse racing hung on in there for a while before the final meetings, behind closed doors in Ireland, succumbed earlier in the week. On the football front, you'll have had to familiarise yourself with the league tables in far-flung places like Belarus, Angola, Burundi or Myanmar if you fancied a bet.
But it's been the lack of lockdown in Russia that has been keeping bookies like bet365 going. They reported their most popular markets outside football and racing were in the Russian Basketball League (MLBL), Table Tennis in the shape of the Moscow Liga Pro and the wonderful world of Russian Volleyball!
Ant & Dec's Saturday Night Takeaway
The lack of sports fixtures across the world has forced the bookies to be a bit more creative, with Skybet offering markets on Ant & Dec's Saturday Night Takeaway last weekend.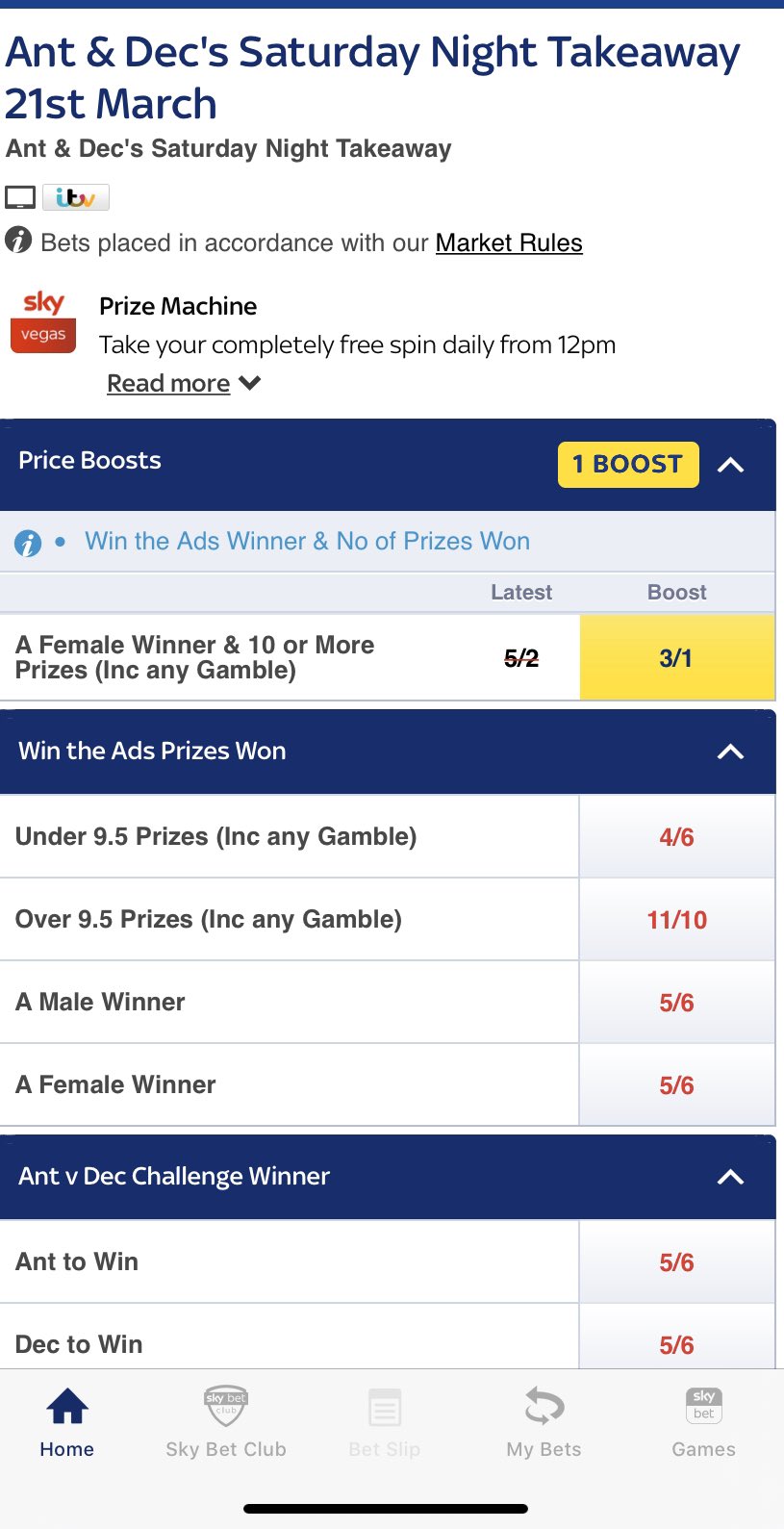 Screened live on ITV, the Win the Ads section of the programme threw up some opportunities to bet on the number of prizes the contestant would win and even their gender. Desperate times.
Unfortunately for Skybet, the season finale will not be screened live this week but that's not stopped Sporting Index offering spread betting markets on the number of viewers the programme will achieve.
Poker
Many punters have turned their attention to casino games and poker, indeed 888Poker's servers have struggled to cope with the upsurge in customers, with many people using the platform to set up their own online poker nights among their friends. I know to my cost. I had pocket aces when the game got disconnected on Wednesday night! Typical.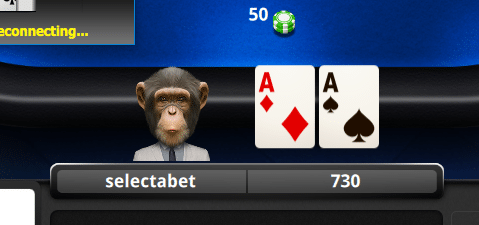 Virtual Sports
Virtual Sports have leapt up the menu bars on most betting sites. There's a huge array of sports available including racing, football, cricket, motor racing, cycling, darts and tennis. My own experience is that they're fine for a bit of fun but they just don't get anywhere near the excitement of real-life events.
eSports
eSports bridges that gap. Yes, it's still pixels moving around the screen but at least there's real people controlling the action. The FIFA UltimateQuaranTeam tournament has captured the imagination of many football fans in the absence of real-life matches.  The tournament sees a range of players representing 128 teams – from footballers to professional E-gamers.
Man City are 9-2 favourites to win the competition. Their representative, Shellzz, moved to City's eSports team in 2018, is currently ranked 64th in the world and has earned over $100,000 in prize money during his short eSports career to date. I'm definitely in the wrong job!
Most bookies are providing markets on individual matches and you can even watch the games streamed live at the likes of Bet365 when you log in to your account.
Other popular eSports are also available to bet on and games such as League of Legends (LOL), Counter-Strike: Global Offensive (CS: GO), Overwatch and Death of the Ancients 2 (DOTA2) are no longer just the preserve of gaming geeks. In the coming weeks and months, they're likely to be among the most popular online betting events until the world of sport gets back on it's feet.
If you want to keep enjoying a bet you're going to have to adapt and embrace a brave new world of betting opportunities. Just keep the stakes small and most importantly, stay safe.