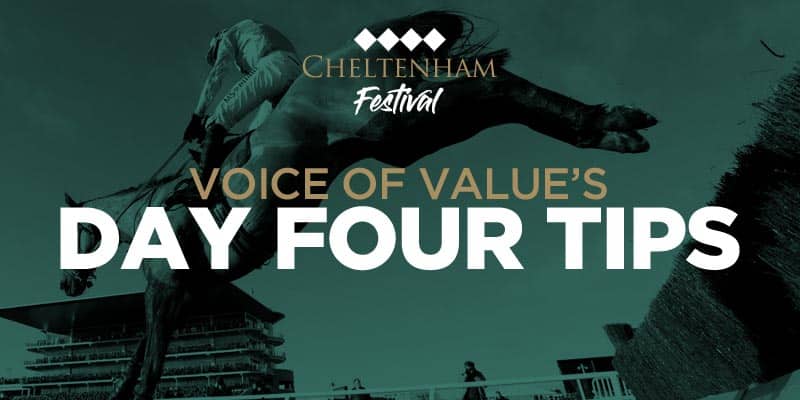 THE final day is upon us and all eyes turn to the Gold Cup which is absolutely fascinating this year but there are also six other fantastic races to get our teeth into. I had a few placed horses on Thursday at decent prices and I'm hoping that's got me in for a few winners on Friday.
1.30pm Triumph Hurdle
I'm waiting on SIR EREC for some multiple bets with Tiger Roll and Paisley Park already obliging and he looks a rock solid prospect here.
He has been a class act on the flat and now over hurdles and remarkably for a jumps horse he has not been gelded so he could still potentially become a stallion in time. The fact that he is still an entire colt would be my one concern for him here if the occasion gets to him a bit.
The alternatives at bigger prices are probably the Nicholls pair of Quel Destin and Pic D'Orhy but with the favourite sitting at better than even money he is the bet for me.
2.10pm County Hurdle
I have had my eye on WHISKY SOUR for the festival for months and we have a bet on him at bigger odds for the Coral Cup the other day. Sadly he went for this race against my expectations but I think we should reinvest our stake in him again. He is the perfect horse for this sort of race and has the perfect jockey on board to get the job done.
I also like WESTERN RYDER for this race. He is a really strong consistent horse who will no doubt be involved at the finish and is a course and distance winner. He also has conditional jockey Harry Teal taking 5lb of weight off which could be crucial.
2.50pm Albert Bartlett Novices Hurdle
You usually need an experienced one here who is battle hardened and won't be put off by the long slog that this tends to be.
There are two at double figure prices that fit the bill for me. The first is DERRINROSS who is a dour Irish stayer with lots of experience and I think he will be going strong when plenty of others have cried enough.
A similarly experienced horse is DINNONS for Gordon Elliott who has the added advantage of the master Davy Russell in the plate. He is one of the best at judging the pace and producing the horse at the right moment and Dinnons could be just the ticket for this race.
3.30pm Cheltenham Gold Cup
Its amazing to think that we are nearly at the end of the festival. It has absolutely flown by and this is the race that most of us look forward to more than any other. It is the ultimate test for staying chasers and the gallop from start to finish is relentless. You need to jump, stay and jump and stay some more.
My selection since I watched the RSA last year has been PRESENTING PERCY who has all the attributes required to win this.
I am not too happy about his preparation this season, running in one hurdles race and skipping all runs over fences. Nobody knows why because his elusive trainer Pat Kelly refuses to do interviews so we are left to guess about the horse's welfare and preparation for the race which isn't ideal. I am working on the assumption that the horse is ok and I am sticking to my guns.
Clan Des Obeaux is the form horse this season but I wonder whether he wants this extreme test.
Native River, last year's winner, is an obvious danger particularly if there is more rain but it is so difficult to come back and do it two years in a row and he hasn't looked as good this year so far.
The alternative selection to Presenting Percy for me is BELLSHILL. He has an indifferent record at Cheltenham but is a classy horse who can also stay as he showed with his performance in the Irish Grand National carrying top weight. If Ruby can coax him into the race I think he has every chance of being involved at the finish at a nice price.
4.10pm Foxhunter Chase
This can be a bit bananas at times this race with the number of runners and the number of amateur riders involved. My bet is a bit of an easy one to select: UCELLO CONTI has some very handy handicap form and has been well-fancied for more than one Grand National.
Although he has unseated twice in that race these are much calmer waters by comparison and he has enjoyed the switch to point to point racing this season. Crucially he has Jamie Codd in the plate and I'll be surprised if he is allowed to go off at the current price when punters spot the jockey booking and his official rating compared to some of these.
I expect the Coddfather to switch him off out the back of the race and keep him away from the chaos before bringing him into it as they turn for home.
4.50pm Grand Annual Handicap Chase
I have a nice record in this race which is a bit of a cavalry charge at pace over fences. You really need a horse who can travel and jump well at pace. Previous form in the race is also quite useful.
LE PREZIEN is on a nice handicap mark compared to his win in the race last year (only 1lb higher) and with Barry Geragthy on board the double figure prices look unlikely to last long.
My second choice is actually the one that finished 2nd to Le Prezien last year. GINO TRAIL jumps like a dream and will get plenty of them off the bridle early on with his pace. He is a 12 year old now but shows no signs of easing off. He was second to Magic Saint last time who is favourite for this race (4-1 in places as I write) yet Gino Trail is now much better off at the weights and is 5 times the price.
Not Another Muddle is another one to consider but I think we have missed the fair prices on him. He is currently 6-1 which is too short for me in a race of this nature, especially for a young horse who hasn't experienced anything like this before.
5.30pm Martin Pipe Conditional Jockeys Handicap Hurdle
A race exclusively for conditional riders who are still learning their trade so it can be useful to have one who is quite accomplished on your side.
There are two horses that catch the eye here and both have promising young jockeys on board. The first is one that I tipped for the race last year in the shape of EARLY DOORS ridden by Jonjo O'Neill Jr and trained by Joseph O'Brien. He was 3rd last year off a similar handicap mark but when you look at the form it's quite remarkable: the second placed horse Discorama went agonisingly close in the National Hunt chase here this week and the fourth placed horse was Sire Du Berlais who has hosed up today (Thursday) in a handicap. Early Doors has a strong chance again and can be backed at an each price.
My second choice for this final race is a speculative bet on IF YOU SAY RUN for Paul Nicholls and Bryony Frost. Bryony needs no introduction after her recent heroics and the horse has a chance if she takes to the hurly burly nature of a festival handicap. That is an unknown element but we are getting a nice big price so I'm willing to have a punt.
Win a Day at Royal Ascot with WhoKnowsWins
12:00 Sedgefield - Race: 1
Distance: 2m 3f 188y
Type: Hurdle
Class: 4
Track: Turf
2
Cooper's Cross
P-14342
---
5
Malpas
6-F3F
---
1
Cook The Books
4853-PP
---
10
Spantik
54
---
9
Annies Prayer
6
---
6
Monarca

---
7
My Boy Lewis
8
---
4
Leopolds Rock
596
---
11
Miss Smartypants

---
3
Fernhill Dane
939
---
12
Toni's Oscar
P4P/71-P
---
8
That Ships Sailed
099
---
12:20 Yarmouth - Race: 1
Distance: 1m 3y
Type: Flat
Class: 6
Track: Turf
2
Cooper's Cross
P-14342
---
5
Malpas
6-F3F
---
1
Cook The Books
4853-PP
---
10
Spantik
54
---
9
Annies Prayer
6
---
6
Monarca

---
7
My Boy Lewis
8
---
4
Leopolds Rock
596
---
11
Miss Smartypants

---
3
Fernhill Dane
939
---
12
Toni's Oscar
P4P/71-P
---
8
That Ships Sailed
099
---