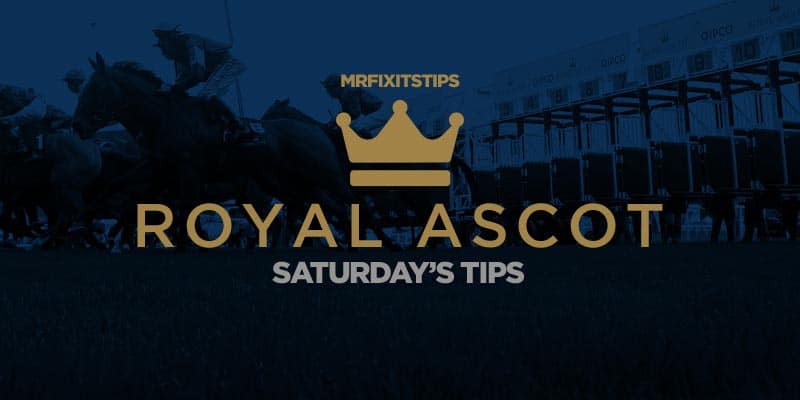 Saturday at Royal Ascot looks extremely tough, hence the reason why I have not stuck up many selections, so be careful when picking your selections.
12:40 Silver Wokingham Handicap
Very open race to kick the day off with and there were a few on the shortlist, but I have whittled it down to DIRTY RASCAL.
He was previously trained by Richard Hannon, but he was swapped over to Tom Ward who is still relatively new to the training ranks. Tom chucked him in the deep end on his first start for him, and he ran with promise, finishing behind Tabarrak in a Class 1 Listed race, where they raced off level weights. He could easily be flattered by that run, but there were some seasoned sprint horses in that race, such as Salute The Soldier, who won two Class 2 handicaps in England and ran with great credit in Meydan, winning a handicap and a Group 3 by 5 lengths.
He has primarily been racing over 7f, so this stiff track with a fast pace over 6f should be perfect for him. Whatever the ground is, it does not bother this lad. Could easily outrun his odds.
2:25 Coronation Stakes
The quick turnaround could put a lot of people off from backing QUADRILATERAL, but Roger Charlton's stats of a quick turnaround are quite impressive.
With horses making a return between 1 – 14 days, he has a 22% strike rate from 289 runs in the past 10 years. They were debating going up in trip, but I am not fully confident that is what she needs at this moment in her career.
She took a strong pull in the Guineas and that is not what you want from a horse if they want to go up in trip. Instead they stay over a mile, around a stiff track like Ascot. Roger has come out and said that she was not in the best of shapes coming into the Guineas, so the run would have brought her on.
There is a strong pace expected with the likes of Cloak Of Spirits, Run Wild & Love Locket known for making the running, so that could help her settle and she does stay 1m very strongly. I am more than happy to take on Alpine Star who has some good form and is touted to be a special filly. Jessica Harrington's big guns this year have not fired on their first run, Milisle and Albigna are two to mention.
Quadrilateral is a Group 1 winning filly, so to see people giving up on her because she did not win the Guineas last time out seems a bit ridiculous.
3:00 St James' Palace Stakes
Seeing odds of 15/8 around for PINATUBO could appear to be massive come this time tomorrow.
He was a very special juvenile, and I am not willing to give up on him just yet. This race is completely different to the Guineas, as there is not a strong pace confirmed like there always is in big field races.
He stayed 7f very well last year and won on all types of ground. If no horse makes this a proper end to end gallop, I cannot see them beating this lad. The word in the camp is that they expect better of him this time around, and I would be more than happy to believe that.
Wichita is the horse to come and beat Pinatubo, as he is the more proven stayer over a mile, but like I previously said, I do not think there will be a proper gallop.
Palace Pier has won a couple of handicaps and people seem to be hyping this horse up like he is the next coming of Frankel. I could not be backing a horse to win a group 1 on the back of a handicap win in a Class 2 race at Newcastle. I do not rate his form, as people keep trying to make out like his form is next level, I tend to disagree. At 7/2 I think you are barmy backing him at those odds, if he were around 10/1 or similar, I could see an argument.
4:10 Wokingham Stakes
The Wokingham often throws up horses at double figure prices, and I am going to follow up the trend with JACK'S POINT.
He ran earlier in the week and finished second at 66/1 behind Motakhayyel. He ran from the front that day and ran a blinder, and the return to this stiff 6f looks like it could unlock further potential, as at that stage in the race he would have probably won.
This is a quick turnaround, but I do not think that William Muir would risk this horse's health if he was not ready for this. He is drawn on the rail in one, and that could be beneficial as that ground has been somewhat avoided in the big field handicaps, and it may now be the best ground on the straight course.
Jack's Point is only a 4yo and is still progressive, especially after the change of tactics in the last 2 runs where he has run from the front.
This is obviously a very tight race to call, and there are many horses in with a chance. Good luck if you are following
12:00 Sedgefield - Race: 1
Distance: 2m 3f 188y
Type: Hurdle
Class: 4
Track: Turf
5
Malpas
6-F3F
---
2
Cooper's Cross
P-14342
---
1
Cook The Books
4853-PP
---
10
Spantik
54
---
6
Monarca

---
4
Leopolds Rock
596
---
11
Miss Smartypants

---
7
My Boy Lewis
8
---
12
Toni's Oscar
P4P/71-P
---
3
Fernhill Dane
939
---
8
That Ships Sailed
099
---
9
Annies Prayer
6
---
12:20 Yarmouth - Race: 1
Distance: 1m 3y
Type: Flat
Class: 6
Track: Turf
5
Malpas
6-F3F
---
2
Cooper's Cross
P-14342
---
1
Cook The Books
4853-PP
---
10
Spantik
54
---
6
Monarca

---
4
Leopolds Rock
596
---
11
Miss Smartypants

---
7
My Boy Lewis
8
---
12
Toni's Oscar
P4P/71-P
---
3
Fernhill Dane
939
---
8
That Ships Sailed
099
---
9
Annies Prayer
6
---