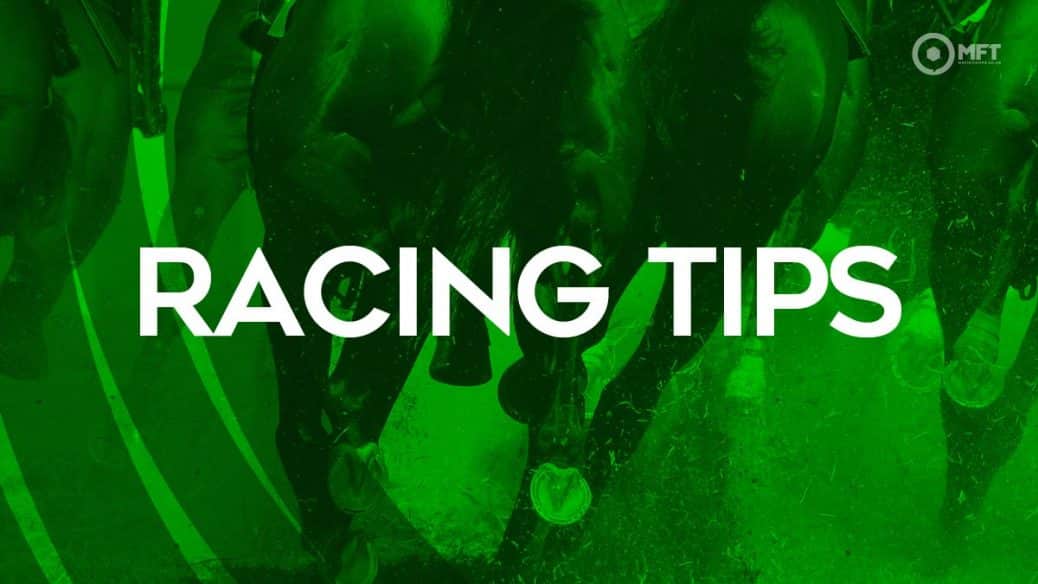 This tip has expired. Please check our free horse racing tips section of the website to find the most up to date.
Everything which I back at the minute just runs pathetically and their jumping just capitulates. The Gavin Cromwell horse put in a shocking display, never really travelling, didn't jump one fence with fluency. That race was shocking, a 115 rated mare finished 2nd, which shows you all you need to know about the performance of Law Ella considering she couldn't get close to that.
I didn't think Martator was bad, that horse just needs to come back in trip. The others, their jumping let them down big time, especially No Risk With Lou who jumped brilliantly on debut, was in tight to the majority of the fences today, clattered one on the straight on the first circuit and was knackered turning for home.
Fakenham 1:20 – Redbridge Rosie 7/1 (1pt)
You'd like to think that most of the horses in this race are handicapped about right, but the one which might be slightly ahead of the handicapper and hasn't shown her full ability is Redbridge Rosie.
She is still a maiden over rules and that has come from 8 runs over hurdles and 2 runs over fences. She was well-supported on her return to chasing last time out when she went off as favourite against my selection in the race, Kadex, who went on to win. The winner has since finished 2nd by a neck at Fakenham, last week, so the form looks decent. Redbridge Rosie was keen in that race, came turning for home with a good chance, but didn't quite see it out over 3m 2f, so the drop in trip on a tight track will be beneficial.
Returning to hurdles isn't a bad idea as she bumped into one on her last hurdles start at Uttoxeter. The horse from the Skelton yard then went on to win on his next start and the third-placed horse went on to finish a close second on their next start. I feel like there is a win in this mare, and running off bottom weight makes her an attractive bet.
Fakenham 1:55 – School For Scandal 3/1 (1pt)
Many, if not most of you wouldn't be familiar with the trainer, Joe Tickle, who is based in the Devonshire area. He is a PTP trainer who has some running over rules and he has his first runner at Fakenham today with School For Scandal.
I am a big fan of long distance travellers, as people don't like to waste their time and the owner's time travelling to a course miles away from where they are based as it's an expensive journey in fuel. Though it's a confidence booster seeing them send this horse to Fakenham on the 580 miles and 11 hour round trip, and it's their first runner at the track, I think his form makes him an attractive bet, the other stuff which comes with it just a bonus.
The opposition in this race appear to be on tough marks. Elpologreg makes his chase debut and handicap debut, but he hasn't shown much before, but has to be respected if the money comes.
School For Scandal has been in good form and could still be on a decent mark. He ran well first time out last season after a similar break, so the time away from the track isn't as big of a concern.
Fakenham 2:30 – Pretending 3/1 (1pt)
Usually, juvenile hurdlers get given much higher handicap marks than what they should be getting. I'm not sure why, maybe it's because of the less weight they carry when competing against olders. So, to see Pretending running off a mark of 103 seems ridiculous to me, and off that handicap mark I think she could be extremely well handicapped.
She was decent all the way through her juvenile season, but started off well and finished off with a nice runner-up finish at Cheltenham in a Grade 3 Fillies race. The winner has since won a 51K prize Class 2 handicap at Sandown, and the runner-up from that race has just won a smart handicap at Cheltenham on the weekend just gone, so the form looks to be rock-solid, and when you consider these horses are running off marks in the 120s and Pretending is 103, she has to be head and shoulders above this handicap mark and if she isn't then that would be a massive surprise.
This is her first run this season, never ideal, but Lucy Wadham has been getting winners first time out and has been in good form for most of the season so far.
Fakenham 3:05 – Up For Appeal 2/1 (2pt)
I got screwed over last week when I put up the wrong Christian Williams horse at Fakenham. I'm hoping that I won't be making the same mistake this time around as out of the two he sends up to Fakenham, Up For Appeal is the one I think has a great chance.
Christian doesn't mess around when sending his runners to Fakenham, it's a trek from his South Wales base to Fakenham which is based around Norfolk. I think this horse made a very encouraging chase debut in a better race than what he races in today. Somehow, the handicapper has been generous and dropped him 2lbs, and when you consider Ellis Collier wasn't on board on his last race but he is now, he is effectively 9lbs better off as Ellis claims 7lbs. Ellis got a winner for Christian at Fakenham last week, so clearly rides the track well and is a decent claimer for the weight he can take off.
Lingfield 12:35 – Heva Rose 3/1 (1pt)
Though it didn't quite work out yesterday for the Venetia Williams tipped up horse, Martator, I think her runner at Lingfield, Heva Rose, could be tough to beat.
The form of this horse is stinky, there's no getting away from that, but we've seen it on many times already this season that when Venetia puts the French recruits back over fences they return to form. It's hard not to believe they'll bounce back to form as they are running off such low handicap marks from when they originally came over from France, for example:
Heva Rose is now running over fences for the first time for this yard, she has been dropped 26lbs since moving from France having only been running over hurdles. She is your typical second season improver for this yard and especially now she's back over fences.
Redbridge Rosie
Fakenham - 1:20 pm
7/1 @ Bet365
School For Scandal
Fakenham - 1:55 pm
3/1 @ Bet365
Pretending
Fakenham - 2:30 pm
3/1 @ Bet365
Up For Appeal
Fakenham -
2/1 @ Bet365
Heva Rose
Lingfield Park - 12:35 pm
3/1 @ Bet365