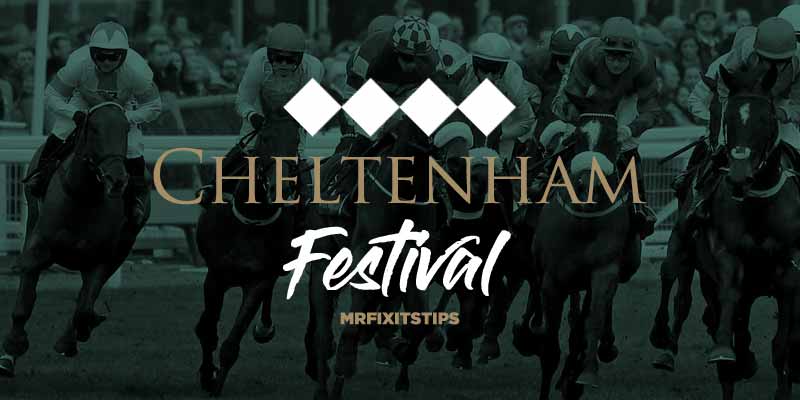 THE Queen Mother Champion Chase is shaping up to be one of the best races at this year's Cheltenham Festival.
Dual-champion Altior faces tough competition from the fearless Defi Du Seuil and Irish challenger Chacun Por Soi.
Altior has long dominated the two-mile chasing division, but Wednesday's Championship race is up for grabs after his run of 15 consecutive wins came to an end during an experimental step-up in trip earlier in the season.
Defi Du Seuil and Chacun Pour Soi have both had brilliant seasons and are well-fancied to dethrone the defending champion.
Here's the case for the top entries
Altior 7/4
After narrowly defending his crown by seeing off Sceu Royal and Politilogue's late challenges in last year's renewal, this defence will be far tougher.
The Nicky Henderson-trained 10-year-old  (7/4 SportNation) has raced in his fair share of competitive races, but nothing has been like the field he faces this year.
With a quality number of challengers alongside him, Altior's biggest weakness may be exploited: his jumping. What's always got him out of jail is an unearthly turn of foot – he looked in a world of trouble when Sceau Royal jumped past him at the last in 2019 but beat him in a sprint to the finish – but this year this might not be enough.
In the Christy 1965 Chase at Ascot where he was beaten by Cyrname, the additional distance and the increased strain on his stamina meant that when it was time to race through the gears towards the line, Cyrname was already too far ahead.
The fact that Defi De Seuil and Chacun Por Soi are likely to be the ones alongside or ahead of him after the last point makes his superior get-out-of-jail-free card less effective than it used to be. It's hard to see him winning, it really is. However, a third defence of the Champion Chase, potentially becoming the second horse to win this three consecutive times since Badsworth Boy in 1983-1985, would bring the house down and set bookies back a fair bit.
Defi Du Seuil 9/4
The English champion in waiting, according to many of his supporters, has twice shown he has Champions Chase credentials with two brilliant performances in victories over Un De Sceaux this season.
Defi Du Seuil (9/4 SportNation) has shown he can win on a variety of ground and beat quality opponents, Un De Sceaux, Politologue, Lostintranslation and Topofthegame all in his rearview mirrors as he crossed the line in the last two seasons.
He's got a decent turn of foot and reliable stamina, but whether this can bring him glory in a fast-run race is the only question mark over this genuine contender.
Chacun Pour Soi 5/2
The leading Irish challenger (5/2 SportNation) rolls into Cheltenham off the back of just two runs this season, a second-place finish behind A Plus Tard and a victory over stablemate Min in yielding conditions.
After a three-year break between 2016 and 2019, the newly Wille Mullins-trained horse began strutting his stuff over two miles and beat Defi Du Seuil by over four lengths at Punchestown at the back end of last season.
The questions over whether Chacun Pour Soi can produce his best form at Cheltenham, a track he's never raced at, is largely responsible for him being considered an outsider, but remains a great bet.
Best of the rest
There's a number of options elsewhere in the field that could be interesting and it's worth remembering that races at Cheltenham with clear frontrunners do not always work out as expected.
Dynamite Dollars (20/1 SportNation) holds entries for three races and could cause an upset if he runs in the Champion Chase. The Paul Nicholls-trained horse was due to run in last year's Arkle after four wins out of five over fences but suffered a season-ending injury in training. His return race, third behind Altior and Sceau Royal at Newbury in February, shows that he remains a class horse and could be a strong contender if he improves. Worth serious consideration.
A decent outsider had been Cliaos Emery (10/1) but a recent successful switch to hurdles, beating highly-rated Darasso by nine-and-a-half lengths at Gowran, may see him take up his entry in the Champion Hurdle. The speed is there but the jumping over fences has been an issue.
Sceau Royal (25/1 SportNation) ran Altior very close in last year's renewal and a few weeks later at Sandow, but has struggled to build on these performances this season.
Un De Sceaux (18/1 SportNation) is one hell of a warrior to still be competing in Grade Ones aged 12. Having failed to beat Defi De Seuil in a bog at Ascot, his ideal conditions, it's very hard to see this legend being first past the post.
Queen Mother Champion Chase odds via SportNation.bet
Altior – 7/4
Defi Du Seuil – 9/4
Chacun Pour Soi – 5/2
A Plus Tard – 7/1
Cilaos Emery – 10/1
Min – 11/1
Un De Sceaux – 18/1
Dyanmite Dollars – 20/1
Politologue – 20/1
Sceau Royal – 25/1
Duc Des Genievres – 28/1
Bun Doran – 33/1
Lady Buttons – 33/1
Let us know your thoughts on the Queen Mother Champion Chase in the comments section below and don't miss our other Cheltenham Festival Previews
Win a Day at Royal Ascot with WhoKnowsWins
12:00 Sedgefield - Race: 1
Distance: 2m 3f 188y
Type: Hurdle
Class: 4
Track: Turf
5
Malpas
6-F3F
---
2
Cooper's Cross
P-14342
---
1
Cook The Books
4853-PP
---
10
Spantik
54
---
6
Monarca

---
4
Leopolds Rock
596
---
11
Miss Smartypants

---
7
My Boy Lewis
8
---
12
Toni's Oscar
P4P/71-P
---
3
Fernhill Dane
939
---
8
That Ships Sailed
099
---
9
Annies Prayer
6
---
12:20 Yarmouth - Race: 1
Distance: 1m 3y
Type: Flat
Class: 6
Track: Turf
5
Malpas
6-F3F
---
2
Cooper's Cross
P-14342
---
1
Cook The Books
4853-PP
---
10
Spantik
54
---
6
Monarca

---
4
Leopolds Rock
596
---
11
Miss Smartypants

---
7
My Boy Lewis
8
---
12
Toni's Oscar
P4P/71-P
---
3
Fernhill Dane
939
---
8
That Ships Sailed
099
---
9
Annies Prayer
6
---