"It's ………. Rebekah Vardy's Account"
With those four words (and 10 elipses), Coleen Rooney eviscerated fellow WAG Rebekah Vardy's fading reputation this week. She outed Leciester City's Jamie Vardy's other half as THE alleged leak to the press who had been feeding tittle-tattle about the Rooneys' private lives for the past few years.
Coleen played a blinder. Over five months she made up fake stories on her instagram account while secretly removing her followers one by one until just a single account remained. Thus confirming only one account could be running to the press with her fake news. And in the process earning herself hashtag of week, nay year; #WAGathaChristie.
Me? I didn't have to work quite so hard.
The Tip-Offs
On Friday I was contacted by someone I don't know, who asked if Alan Thomson, our resident racing tipster, was selling his tips on WhatsApp.
I've known Alan for years, worked alongside him for most of them, I doubt if his Nokia 3110 even has WhatsApp, never mind him charge up to £100 (yes, ONE HUNDRED POUNDS) a month for his tips. The alarm bells started ringing.
Just to confirm, I asked Thommo, who unsurprisingly denied any knowledge of it.
Then, out of the blue, a second person contacted me;
"Just wanted to know if you were aware your horse racing tips are being used in a whatsapp betting group work for word and they are charging £30 – now changing to £100 per month. When they were asked (Alan/Dean) and confronted they have said they own the website.
"They are also using there friend "Scottish Greg" for football tips who they say used to work with them at a newspaper for "inside tips" but funny how you have a Greg on your website also and I can view his tips for free without having to pay £30 for the Whatsapp group."
Seems legit right? Erm… no.
It seemed fairly obvious someone has been taking tips from this site, not bothering to even change the names of Alan and Greg, passing them off as their own, and then charging people anything up to £100 per month to access them on a private WhatsApp Group.
What a fraud!!! (And as I've been advised by a lawyer, illegal)
I asked for screen shots and they duly arrived in my inbox. It appears that tips have been posted by DT Bets, also known as Dean Traynor. And someone has already sussed this chancer out.
A facebook page was set up in August 2018, exposing him as a "SCAMMER & A THIEF" – https://www.facebook.com/deantraynordtbets/
Hats off to the two people who reached out to me yesterday in order to give everyone a heads up about this.
The Stolen Tips
Anyway, back to the WhatsApp group and one of the subscribers there, Simon, noticed tips on the group also appeared on MrFixitsTips. Well played Simon.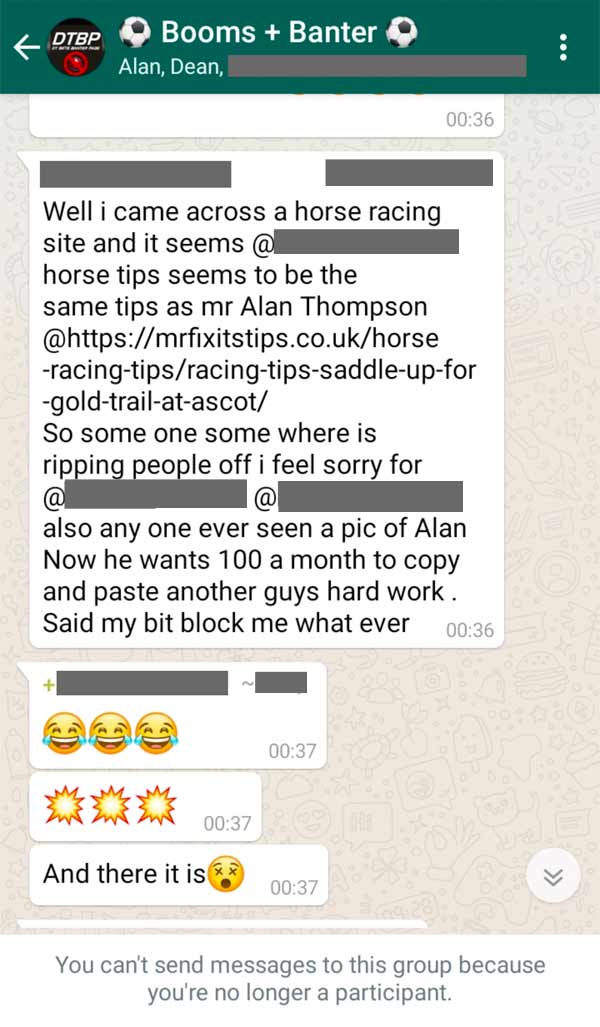 The evidence was damning.
Check-out this post from the WhatsApp Group;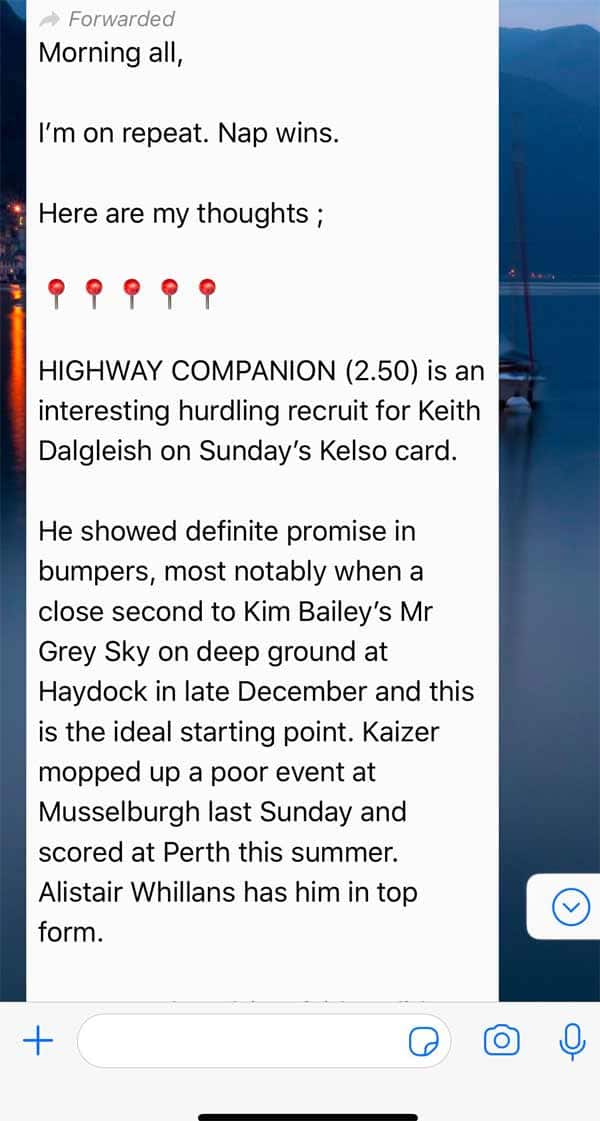 Which goes on and on, then ends with these tips;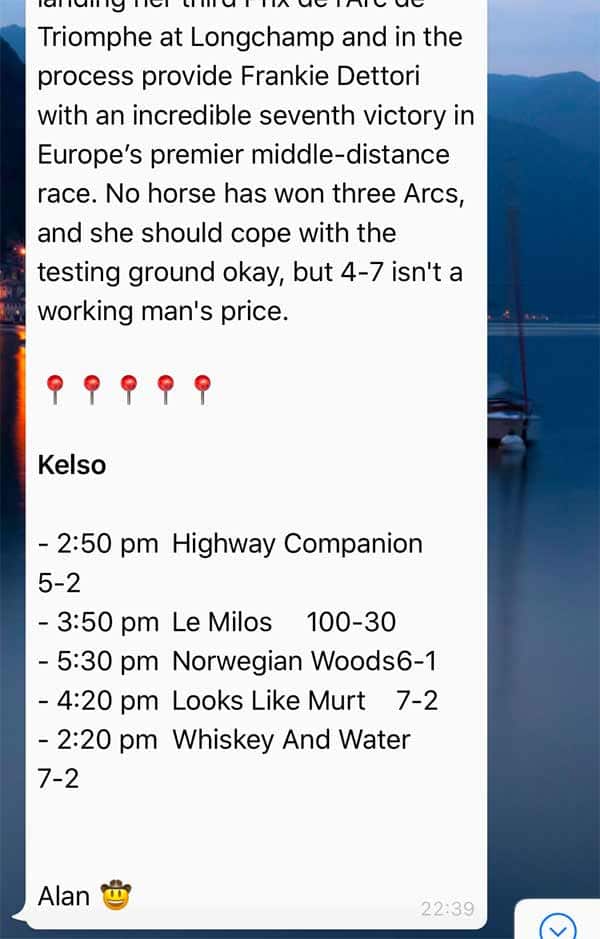 Now compare the WhatsApp message with Thommos Tips from October 6th here. You'll see the content is word-for-word and tip-for-tip. A good lawyer (or even a bad one) will have a field day.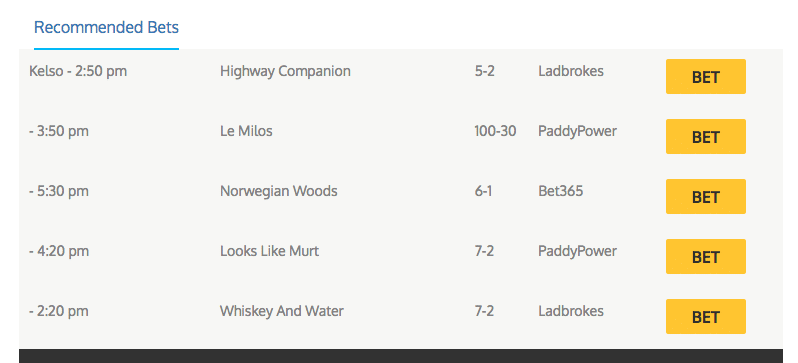 I was sent several examples. This is theft of intellectual property.
And 10 out of 10 for brazenness for posting as "Alan" and calling the WhatsApp group "Alan's Horses".
The Lies
When outed by Simon, Dean Traynor rushed to "Alan's" defence claiming "Alan owns the website with Paul",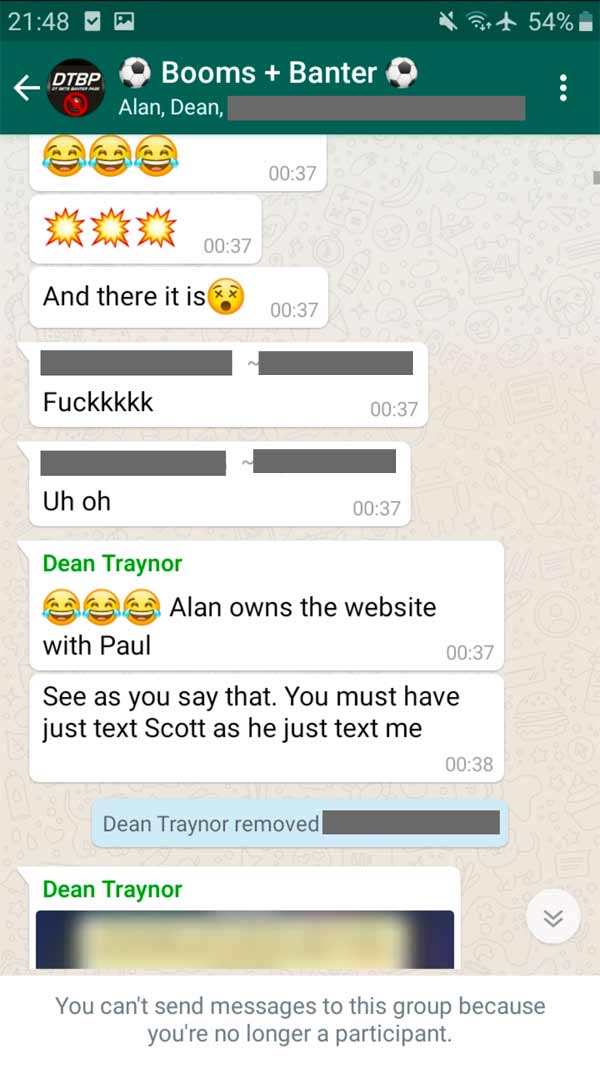 I assume "Paul" is me. Alan doesn't own any part of this website.
Despite what "Alan" says;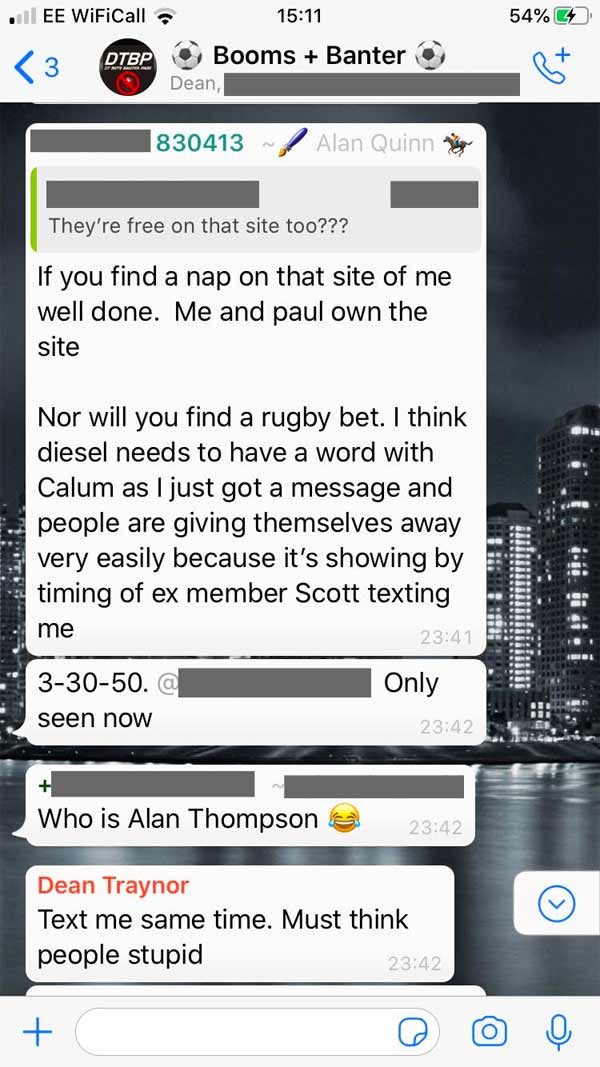 This is fraudulent misrepresentation.
In fact, like other website owners, I pay Alan for his hard work, his years of experience and his knowledge, for the privilege of having his valued opinions and tips on our site. They are a key asset to our community here at MrFixitsTips. For someone to then steal his write-ups and tips and profit from them is just not on!
Like the real Alan Thomson, it's also worth confirming Greg Browning has NOTHING to do with these scammers, or any paid-for WhatsApp Group. Nor has he worked with Dean, nor for a newspaper.
The Money
This morning I was provided with a list of phone numbers of every subscriber on the WhatsApp Group. There are 74 of them including Dean Traynor and Alan Quinn.
That means 72 people are paying £30 per month to access tips that are available for free here at MrFixitsTips.
72 x £30 = £2,160 per month. Potentially £25,920 per year.
Quite sickening.
The Links
Follow the money they say, and so the trail led to Paypal, where as you can see from the screenshot below the same person, Dean Traynor, who takes subscriptions for BT Bets, also does so for Alan's Horses.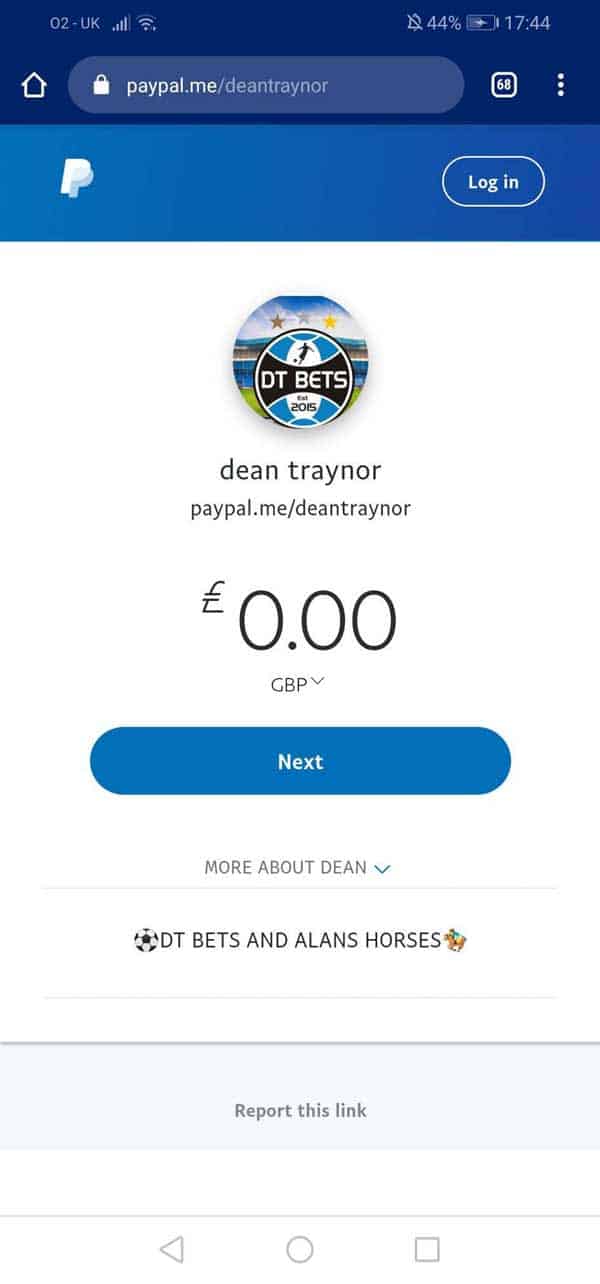 The Smoking Gun
It's clear the person behind the DTBets and Alan's Horses WhatsApp groups is someone close to this site, perhaps a member, perhaps a regular commenter?
I do of course, have access to the phone numbers of the Administrator of each group. The one associated with DTBets / Dean Traynor was particularly interesting.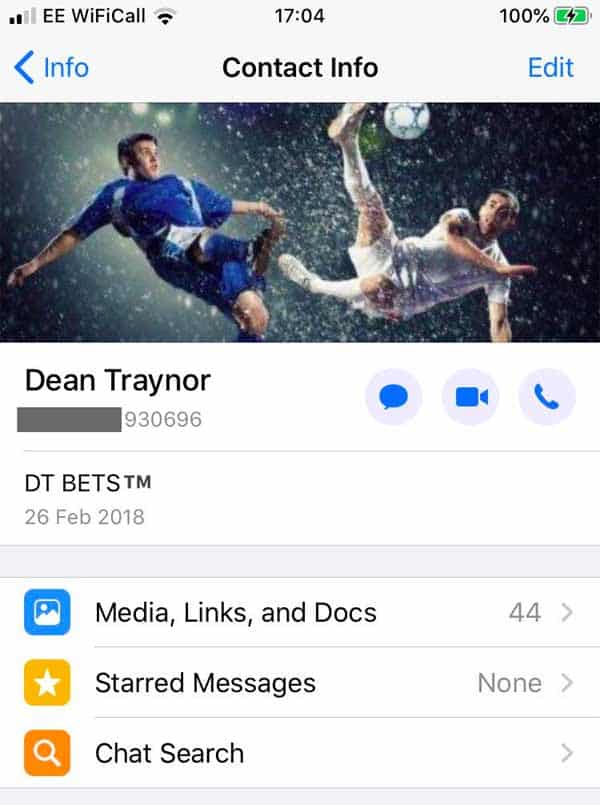 I ran a search on our database for that phone number and to my surprise it returned a result. An exact match. AND it tied in with a certain Dean Traynor, who joined the site back in April 2016.

It's ……… Shortee's account.