Tipster Archive for: Admin
Tips by Admin:
Posted on: 27 Jul 2021
The darkest hour is just before the dawn. It's hard to believe it's only been 16 days since the final of Euro 2016 and that we've still another 18 days until the Premier League season in England kicks-off and then only then will football in the UK will be back in full flight – it feels like an enternity. These […]
Posted on: 25 Jul 2021
HEARTS 1-0 win at home to Inverness made it three winning Super Singles (1/1, 8/5 & 7/4) in a row for a profitable weekend and secured the Jambos' place in top spot of their group, which was later rewarded with a tie against Celtic in the next round of the Premier Sports Cup. St Mirren also booked their place in […]
Posted on: 24 Jul 2021
HEARTS can wrap up an impressive group stage of the Premier Sports Cup with a win at home to Inverness on Sunday. The Jambos have enjoyed a trouble-free start to their campaign although Caley Thistle represent their toughest opponents to date following comfortable wins over lower league opposition in the shape of Stirling Albion, Peterhead and Cove Rangers. Boyce, Mackay-Steven […]
Posted on: 23 Jul 2021
The group stages of the Premier Sports Cup reach a conclusion over the weekend and there's still lots to play for for plenty of the teams involved. The tournament has been plagued by matches being postponed and six ties have now been forfeited in this summer's group stage including Saturday's clash between Ayr United and Falkirk which has handed the […]
Posted on: 22 Jul 2021
Aberdeen and Hibs recorded comfortable wins to put themselves in pole position in their Europa Conference League ties. 5-1 and 3-0 wins respectively puts them in a commanding position for next week's return legs in Sweden and Andorra. Tougher matches await the Scottish duo but they'll be delighted with their night's work and another step closer to the group stages […]
Posted on: 22 Jul 2021
The Europa Conference League could provide some entertainment this season. UEFA's newest competition is billed as the third tier of European competition and gives more clubs across the continent the chance to compete on the continental stage. If you're keen to look a little more about the competition then UEFA have a handy guide on their site detailing all the […]
Posted on: 21 Jul 2021
No real surprises in Tuesday's Champions League qualifiers and another 14 teams are in action on Wednesday seeking to make it through the maze of qualifying rounds to the group stages. Former champions of Europe PSV host Galatasary in the tie of the night in Eindhoven. Roger Schmidt's side were a distant second to Ajax in last season's Eredivise but […]
Posted on: 20 Jul 2021
39 Days since being announced as the new Celtic Manager, Ange Postecoglu faces his first competitive match and it could be a baptism of fire for the Australian boss. After a disasterous season last term the Hoops have a massive rebuilding job on their hands and Tuesday's Champions League qualifier could have come a little too soon in the process […]
Posted on: 19 Jul 2021
A quiet Monday gives us the chance to look ahead to this midweek's action in Europe and domestically as the 2021-22 season moves up a gear. There's a big week ahead for three Scottish teams in Europe. An undercooked Celtic side under new boss Ange Postecoglu host Danes FC Midtjylland on Tuesday. The Hoops (1/1 to win) are embarking on […]
Posted on: 18 Jul 2021
The league season kick-off in Scotland is still a couple of weeks away even longer in England but it can't come soon enough. The postponement of Dundee's match at Ross County leaves us with just the MLS to focus on today and Tolu has previewed three Sunday matches below. At least Saturday provided a few winners for us. Here on […]
Posted on: 17 Jul 2021
The Scottish League Cup (Premier Sports Cup) headlines the football action on Saturday with 15 matches across the country. Four Premiership sides are in action and Kilmarnock look likely to fac the toughest test on their visit to Broadwood to face Clyde. There's been few shocks in the Premier Sports Cup so far and Mark Walker isn't expecting one in […]
Posted on: 15 Jul 2021
YOU know you're in the depths of the off-season when you're trawling Libya, Latvia and Lithuania for matches to have a bet on! Sometimes it's better to keep your money in your pocket and with leagues starting to spring in to action across Europe there'll soon be much more to choose from. Greg is here to help on Friday though. […]
Posted on: 14 Jul 2021
The 149th Open Championship tees off at 6.30am this morning and after last year's contest was postponed fans across the world will be desperate to see the top 156 golfers in the world take on the Royal St George's course. $11.5million in prize money is up for grabs but the more importantly the prestige of lifting the famous claret jug. […]
Posted on: 14 Jul 2021
Shocks were few and far between in Scotland on Tuesday night but Queen's Park will be aiming to claim a Premiership scalp in the Premier Sports Cup tonight. The Spiders, who defeated Championship side Queen of the South on Saturday welcome Motherwell to Firhill (their home for the season) and will fancy their chance of catching Well cold. Graham Alexander's […]
Posted on: 12 Jul 2021
The Scottish season got under way at the weekend with a round of matches in the newly-sponsored Premier Sports Cup and tonight sees the next set of fixtures in the group stages of the competition. Three Premiership clubs are in action against lower league opposition and the pick of the ties could be at Tynecastle where Championship winners Hearts host […]
Posted on: 12 Jul 2021
Congratulations ITALY! It felt almost inevitable that the final of a brilliant tournament would go all the way, and like so many years before that mean heartache for England, but scenes of joy for the Azzurri who won the trophy on penalties. The two sides couldn't be separated after 120 mins whch meant the destination of the trophy had to […]
Posted on: 10 Jul 2021
The wait is almost over. For England tonight could end 55 "years of hurt", for Italy it could be a first major international trophy since 2006. At 8pm the talking stops and the final chapter at Euro 2020 will be written on the pitch. Home advantage could be crucial for England with 60,000 fans in attendance at Wembley but the […]
Posted on: 10 Jul 2021
Fancy there to be a goal scored in the Euro 2020 Final? Don't miss the last chance to get get enhanced odds of 50/1 on Over 0.5 Total Goals with our friends at Netbet.
Posted on: 09 Jul 2021
While English football fans work themselves into a frenzy at the prospect of "football coming home" tomorrow night, fans of the beautiful game north of the border have some more down to earth action to get excited about on Saturday. Friday night saw the start of the Scottish season with two games in the Premier Sports Cup and the games […]
Posted on: 08 Jul 2021
Forget your Euro 2020, your overpaid players, VAR and 60,000 fans (at least until Sunday) – the real football starts on Friday as the 2021/22 season is ushered in in Scotland. The Premier Sports Cup (formerly the Betfred Cup) kicks off tonight with two matches which pair a couple of ambitious minnows who'll be looking to upset a their more […]
Posted on: 08 Jul 2021
So, football might well be 'coming home' after all? England's win over Denmark set up a classic Euro 2020 Final on Sunday against two-time winners Italy and it should be a cracker. The Danes proved worthy semi-finalists at Wembley but wilted under heavy England pressure, eventually succumbing to a "debatable" penalty which was scored on the rebound by Harry Kane […]
Posted on: 06 Jul 2021
Tonight promises to be a monumental one for either England or Denmark as both battle for a place in the final of Euro 2020 where they'll be joined by Italy. The Azzurri won an epic battle with Spain on penalties at Wembley to book a place in their first major final since 2012. Jorginho remained the coolest man on the […]
Posted on: 06 Jul 2021
Fancy there to be a goal scored in England v Denmark? Get enhanced odds of 30/1 on Over 0.5 Total Goals with our friends at Netbet.
Posted on: 05 Jul 2021
ITALY or SPAIN? We'll find out the first finalist at Euro 2020 tonight with England or Denmark lying in wait on Sunday. On balance, the Italians have been the most impressive nation at Euro 2020 and have built on their pre-tournament momentum with some impressive performances and results. Roberto Mancini has built a club-like mentality within the squad and they […]
Posted on: 04 Jul 2021
THIS time next week we'll know the identity of the winners of Euro 2020, Copa America 2021 and Wimbledon. Anyone brave enough to put up treble? Backing the favourites; England, Brazil and Novak Djokovic to make it a Super Sunday pays 61/10 at SBK. For the dreamers who'd love a fairytale ending, how about a treble of Denmark, Lionel Messi's […]
Posted on: 03 Jul 2021
England cruised in to the semi-finals of Euro 2020 with a ruthless 4-0 win over Ukraine to set up a showdown with Denmark for a place in the final next Sunday. The Danes themselves threatened to blow away Czech Republic after racing to a 2-0 half-time lead but ended up hanging on for a 2-1 win to keep their fairytale […]
Posted on: 03 Jul 2021
Fancy there to be a goal scored in England v Ukraine? Get enhanced odds of 30/1 on Over 0.5 Total Goals with our friends at Netbet.
Posted on: 02 Jul 2021
With a 'home' semi-final against either Denmark or Czech Republic lying in wait England won't get a better chance to reach the final of a major tournament if they can overcome Ukraine tonight. Spain and Italy secured thier semi-final berths with wins over Switzerland and Belgium respectively on Fridsay night. The Spanish made heavy weather of it, eventually succeeding via […]
Posted on: 01 Jul 2021
We're at the business end of Euro 2020 now and eight teams put their European Championship ambitions on the line over the next two days. Belgium v Italy Belgium v Italy would be plenty of neutrals' idea of a final they'd like to see but one these nations will depart at the quarter-final stage after the two sides meet in […]
Posted on: 30 Jun 2021
Andy Murray filled the void for sports fans on Wednesday night with a thrilling late-night win under the lights at Wimbledon. The Scot has beaten more illustrious opponents than German qualifier Oscar Otte but few victories will have been as sweet this five-set triumph on his beloved Centre Court which proved Murray still has the fight, passion and ability to […]
Posted on: 29 Jun 2021
After a breathtaking couple of days it's time for a Euro 2020 breather. Tuesday's offerings might not have reached the dramatic heights of Monday but fans of England and Ukraine won't care as their sides booked a place in the quarter-finals where they'll meet in Rome on Saturday. England overcame Germany at Wembley thanks to goals by Sterling and Kane […]
Posted on: 29 Jun 2021
What a day at Euro 2020! If Monday's matches didn't restore your love of the beautiful game then nothing will. Two games. 14 goals ✅. Underdog comebacks ✅. Own Goal ✅. Missed Penalty ✅. Injury-time equalizer ✅. Worldie goals aplenty ✅. Penalty Shoot-out ✅. Major upset ✅. It had everything. The pre-tournament favourites, France, are out, meaning we have new […]
Posted on: 27 Jun 2021
Czech Republic produced the biggest upset of the knock-out stages on Sunday and fellow Group D side Croatia will be aiming to emulate their win over Netherlands when they clash with Spain on Monday. The Czech's took full advantage of Matthijs de Ligt's red card to deservedly win 2-0 and set up a quarter-final tie with Denmark. The Croatia v […]
Posted on: 27 Jun 2021
KevMac looks ahead to Sunday's betting action in the Copa America and at Euro 2020. Belgium v Portugal If Portugal manage to hold on to their Euro crown this summer, nobody can say they had it easy. Cristiano Ronaldo and Co managed to survive the Euro 2020 Group of Death despite losing to Germany and drawing with world champions France. […]
Posted on: 26 Jun 2021
Italy and Denmark made their way to the last eight in Saturday but their paths were a bit different to how we imagined. The Danes overpowered Wales and while they were deserved winners, the 4-0 scoreline flattered them a bit, while Italy who were fancied to steamroller Austria needed extra time to book their quarter-final place. No matter, both sides […]
Posted on: 25 Jun 2021
Here We Go! After taking 36 games to elimate eight nations the European Championships step up a gear on Saturday as the knock-out stages of the competition explode in to action. Either Wales or Denmark will be first to book a quarter-final berth when they meet in Amsterdam in the 5pm kick-off, live on BBC One. The Welsh could've done […]
Posted on: 24 Jun 2021
IT'S been a tough 24 hours but we just about made it without any live football at the Euros on Thursday – just one more day to go! Wales and Denmark will be first out of the last 16 traps on Saturday evening and there'll be plenty of money from the Valleys going on to Gareth Bale and co. at […]
Posted on: 23 Jun 2021
We now know the line-up for the last 16 at the Euro 2020 after a dramatic night in both Budapest and Munich. Germany came within 10 minutes of exiting the competition but a deflected equalizer against plucky Hungary set up one of the ties of the round against England at Wembley. France eventually topped the so-called Group of Death thanks […]
Posted on: 23 Jun 2021
Scotland's dreams are over – hopefully not for another 23 years! – after defeat to a superior Croatian side, led by a classy Luca Modric. The 2018 Ballon d'Or winner scored a fabulous goal to help his nation clinch 2nd place in Group D and end Scotland's Euro 2020 adventure. England eased in to top spot in the group with […]
Posted on: 22 Jun 2021
Fancy a bet on England v Czech Republic? Get enhanced odds of 30/1 England or 50/1 Czech Republic with our friends at Netbet.
Posted on: 21 Jun 2021
The qualification picture for England and Scotland became a little clearer thanks to results on Monday and it's good news for both home nations. England's progress to the last 16 is now mathematically assured, while Scotland know that a win over Croatia will guarantee qualification to the knock-out stages of major tournament for the first time. Story of the night […]
Posted on: 20 Jun 2021
Italy and Wales became the first teams to book their place in the last 16 of Euro 2020 on Sunday following a 1-0 win for the Azzuri in Rome. Switzerland will have to wait for now to see if they'll be one of the four third-placed teams to qualify for the knock-out stages. but they stand a good chance after […]
Posted on: 20 Jun 2021
We're here to help simplfy the rules with a quick guide to how it'll be determined which teams qualify from the group stages and in particular what happens to third placed teams.
Posted on: 19 Jun 2021
It was an intriguing day at Euro 2020 as the second round of fixtures in the group stage were completed in some style. Things got very intresting in Group F where France had to come from behind against Hungary to claim a point in front of a raucous 60,000-strong home crowd in Budapest. That opened the door for both Germany […]
Posted on: 19 Jun 2021
Scotland left Wembey with all the plaudits on Friday night after earning a hard-fought point against the Auld Enemy. As 0-0s go it wasn't a bad watch especially for the Scots who kept their Euro 2020 dreams alive and can now look forward to Tuesday's match with Croatia where a win a Hampden will almost certainly mean qualification to the […]
Posted on: 18 Jun 2021
Fancy a bet on England v Scotland? Get enhanced odds of 30/1 England or 80/1 Scotland with our friends at Netbet.
Posted on: 17 Jun 2021
The Tartan Army have invaded London and they're praying for a minor miracle at Wembley tonight. The Scots have been written off by just about every pundit ahead of an historic clash with England in Group D and the bookies aren't giving them much of a chance to pull off a surprise result either. Marathonbet go 10/1 for Steve Clarke's […]
Posted on: 16 Jun 2021
What a result for Wales in Azerbaijan! Gareth Bale might have missed a penalty but he was intrumental in assisting the two goals that settled the match in Wales' favour and almost certainly takes them in to the knock-out stages of the tournament. Magnificent! Also in Group A, Italy looked every bit as good against Switzerland as they did in […]
Posted on: 15 Jun 2021
So, we've now seen all the teams at Euro 2020 in action. Who's caught your eye? Who's flopped? and who do you now fancy to lift the trophy? France earned a hard-fought win over Germany in Munich last night. A Mats Hummels own goal was the only thing that separated the two sides although the French had a couple of […]
Posted on: 15 Jun 2021
Scotland were handed a reality Czech at Hampden Park on Monday when Patrik Schick's double dealt a hammer blow to Steve Clarke's side's chance of progressing to the last 16. All is not lost however, but with games against England and Croatia to come the odds are stacked against the Scots who are 11/2 to qualify. Poland's campaign also started […]
Posted on: 13 Jun 2021
23 years in the making, Scotland make their return to a major interntional tournament for the first time this century today – and if you'll indulge me – C'MON SCOTLAND! Steve Clarke's side go in to the Hampden showdown with Czech Republic in good shape after a draw with Netherlands and a win over Luxembourg in their pre-tourney warm-ups. There's […]
Posted on: 12 Jun 2021
Get well soon Christian Eriksen! There's not much more to say other than to extend our best wishes for a full recovery to the Danish midfielder after the world of football was left in complete shock following his collapse during the Danes' match against Finland. The news appears to be encouraging for him so let's all keep our fingers crossed […]
Posted on: 11 Jun 2021
ITALY got their Euro 2020 campaign off to a flying start on Friday night with a terrific 3-0 win over a disappointing Turkey. Roberto Mancini's side controlled the match from start to finish, barely allowing the Turks out of their own half for the 90 minutes to extend their unbeaten run to 28 games. The only real surprise was that […]
Posted on: 10 Jun 2021
Here we go! The wait is over. 12 months later that planned, we're ready for a festival of football. Bring it on! Euro 2020 kicks-off tonight in Rome where Italy host Turkey in the tournament curtain raiser. It's the first of 51 games over the next 30 days that'll culminate in Scotland being crowned European Champions on July 11th! 😉 But […]
Posted on: 10 Jun 2021
Our friends at WeLoveBetting have outdone themselves once more, with a brilliant 120-page Preview of Euro 2020. The digital version of the magazine is now available to buy online for just £7.99 and is the perfect companian if you're having a bet before or during the tournament. All 24 teams are covered in detail, as well as an overview of […]
Posted on: 10 Jun 2021
For football fans it's like Christmas Eve, after a year-long wait, just one day to go until Euro 2020. Sure the stadiums won't be full and yes, we'll need some luck that players avoid a dreaded positive test but with 51 matches ahead of us, featuring 24 teams, across 11 different countries we should be in for a brilliant four […]
Posted on: 09 Jun 2021
The big kick-off is almost upon us! 24 nations will do battle to be crowned Champions of Europe, starting with Italy's match on Wednesday against Turkey. There are literally thousands of betting markets available ahead of the tournament and to help guide you through the best ones to look out for regular Gambla podcasters, Selectabet and Greg Browning are joined […]
Posted on: 09 Jun 2021
France, Czech Republic and Spain finished their Euro 2020 warm-up with wins on Tuesday night. But the latter's 4-0 victory over Lithuania can be dismissed by punters looking for clues as to how they'll perform at the tournament after a youthful squad replaced the senior one for the night following a positive test for Sergio Busquests. 34-year-old Olivier Giroud served […]
Posted on: 08 Jun 2021
Euro 2020 favourites France are in action on Tuesday ahead of embarking on their attempt to become dual World and European Champions. Didier Deschamps side host Bulgaria for their final warm-up match and nothing other than a comfortable win is expected.  Germany are first up for the French a week today in Group F in a match that could tell […]
Posted on: 06 Jun 2021
At last, we're in to the home straight in the countdown to Euro 2020. Scotland and England both won their final warm-up games even if the 1-0 full-time scorelines were less impressive on paper than the fans would've liked but they're both in a good place going in to the tournament. There's a quiet confidence about the Scotland squad who […]
Posted on: 05 Jun 2021
Sunday sees the last of the Euro 2020 dress rehearsals for England and Scotland as the tournament countdown continues. Scotland were minutes away from a very impressive 2-1 win over the Netherlands in their penultimate warm-up match and will be keen to build on that eventual draw with a win over Luxembourg at the Stade Josy Barthel. There's a growing […]
Posted on: 04 Jun 2021
As Saturdays go they don't come much quieter than today for football punters. But it's the calm before Euro 2020 storm with just six days until kick-off. We've already started to turn our attention to the tournament with KevMac's previews and predictions of groups A-D already live on the site. Euro 2020 Tips: Group A – Wales Face Tough Route […]
Posted on: 04 Jun 2021
Things didn't get any easier for punters on Thursday as World No.1 side Belgium struggled to a 1-1 draw with Greece and Andorra shocked Republic of Ireland in to action after taking the a short-lived second half lead. The latter result would've undone many a 'win to nil' bet while the Belgian result might see some of their Euro 2020 […]
Posted on: 02 Jun 2021
The Scots aren't getting carried away but, it's definitely coming hame! Robbed of a 2-1 win by an overly generous referee, Steve Clarke's will still be delighted with a 2-2 draw against a Dutch side rated 12/1 shots to win Euro 2020. It was a result that probably left punters out of pocket but things were a bit more straight-forward […]
Posted on: 02 Jun 2021
Betting on international football is tough at the best of times but when it's friendly internationals before a major tournament it's doubly difficult. Just ask Croatia who struggled to a 1-1 draw with Armenia on Tuesday. An encouraging result for Steve Clarke and Gareth Southgate perhaps, whose sides will face up to the Croats in Euro Group D in the […]
Posted on: 31 May 2021
The Countdown to Euro 2020 continues today with a few outside contenders to lift the trophy in friendly action. 2018 World Cup finalists Croatia begin their fine-tuning with a warm-up match against lowly Armenia in a match live on Sky Sports. Zlatko Dalic's side are of course in alongside England and Scotland in Group D so it'll be a good […]
Posted on: 31 May 2021
The curtain comes down on the Football League season at Wembley on Bank Holiday monday as Morecambe and Newport County vie for a place in League One. Both will be hoping to follow in the footsteps of Blackpool who were victorious at the national stadium on Sunday to book thier place back in the second tier of English football after […]
Posted on: 29 May 2021
Congratulations to Chelsea and Thomas Tuchel who outfoxed Manchester City to be crowned Champions of Europe! I was the third time Tuchel has got the better of Pep Guardiola since he arrived at the Bridge and the win banished the German's disppoinment of missing out in last season's final with PSG. Kai Havertz goal was enough for the Bluse to […]
Posted on: 29 May 2021
Over 16,000 fans will be in attendance to witness either Manchester City or Chelsea be crowned champions of Europe in Porto on Saturday night. For City it's an opportunity to reach the pinnacle of European football for the first time in the club's history, for the Blues, the chance to emulate the club's success in 2012 when they lifted the […]
Posted on: 28 May 2021
It's the biggest game of the season, the Champions League final, so we've asked our team of top tipsters for their expert views ahead of the match.
Posted on: 28 May 2021
Somehow, we're just 14 days away from the start of Euro 2020. Two weeks today Italy and Turkey kick-off the much-anticipated tournament in Rome and the Italians are first in to action tonight with a friendly against San Marino. There aren't many betting angles with the Azzuri at 1/200 to win but the match signals the countdown to what should […]
Posted on: 26 May 2021
UNAI Emery did it again! The Spaniard became the most succesful manager in the history of the Europa League / UEFA Cup, lifting the trophy for a record fourth time after doing a job on Manchester United. David De Gea was the fall guy for United in an incredible penalty shoot-out that saw 21 consecutive penalties scored, only the Spanish […]
Posted on: 25 May 2021
UNAI Emery's side stand between Ole Gunnar Solskjaer and his first trophy as Manchester United manager but the Norwegian gaffer could have hardly chosen a more difficult adversary. This will be Emery's fifth Europa League final, having won three of his last four with Sevilla. His only final defeat came when he was Arsenal boss in 2019, losing out to […]
Posted on: 24 May 2021
The curtain came down on the Scottish Football season at Rugby Park, as did Kilmarnock's residency in the Scottish Premiership. Dundee were excellent over the two legs and thoroughly deserving of their place in the top flight. Well done the Dee! The good news is we're just 47 days until it all kicks-off again – so not long to wait […]
Posted on: 24 May 2021
There were plenty of winners and losers across Europe on Sunday. Lille were crowned Ligue 1 champions ahead of the big-spending superstars of PSG, Liverpool and Chelsea confirmed top four finishes in the Premier League, despite the latter falling to defeat at Villa Park and West Ham and Spurs secured European football. But Leicester suffered final-day heartache, missing out on […]
Posted on: 22 May 2021
The curtain comes down on the Premier League season on Sunday and it presents a rare occurance of every team playing at the same time this afternoon. Perfect for us punters! Before we get to that though, well done to St Johnstone, double cup winners in Scotland, and well done to those that followed our Super Single here on the […]
Posted on: 22 May 2021
IT'S the final day of the season in the Premier League on Sunday and while the medals have already been decided and we know who's dropping down to the Championship there's still lots to be decided in terms of the who will be playing in which European competitions next season. KevMac takes a look at the best betting options. Liverpool […]
Posted on: 22 May 2021
ST JOHNSTONE will fancy their chances of pulling off a stunning Cup double at Hampden today after winning their last three games against Hibs. But McBookie make the Easter Road men 3/4 favourites to lift the trophy, with Saints 21/20 shots. That's probably down to the Covid issues that have disrupted Callum Davidson's preparations in the build-up. And Hibs have […]
Posted on: 21 May 2021
History will be made at Hampden Park on Saturday for either St Johnstone or Hibernian who go head-to-head for the final piece of silveware of the 20-21 Scottish season. For the Saintees, the chance to complete a phenomenal cup-double-winning season and add only the third major trophy to their list of club honours. For the Hibees, the opportunity to win […]
Posted on: 21 May 2021
All eyes will be on Hampden on Saturday afternoon, so we've asked our team of top tipsters for their expert views ahead of the final.
Posted on: 21 May 2021
We're slap bang in the middle of the play-off season and the stakes are huge for the clubs involved. On Thursday Dundee earned a 2-1 lead in their Scottish Premiership first leg against Kilmarnock. It went as suggested here yesterday with a home win, over 2.5 goals and plenty of cards – which sets up another cracking match at Rugby […]
Posted on: 19 May 2021
IT'S not often in recent years that Dundee have found themselves headline act in the world of football but as the season draws to close their Play-Off Final first leg is match with Kilmarnock is as big as anything else on offer on Thursday. The Dens Park side have huffed and puffed all season but are 180 minutes from a […]
Posted on: 18 May 2021
THE ball is firmly in Liverpool's court for a top four finish after Chelsea's win over Leicester City. The Reds make the trip to Burnley knowing that a win would take them above the Foxes, in to fourth, and needing to just better Leicester's result on Sunday to secure a place in next season's Champions League. Burnley's home form has […]
Posted on: 18 May 2021
Three days after meeting in the FA Cup final Chelsea and Leicester have another date on Tuesday night at the Bridge, this time with a Champions League place at stake. The Foxes came out on top at Wembley of course and Chelsea can ill-afford another defeat at the hands of Brendan Rodgers' men. Liverpool are breathing down both clubs' necks, […]
Posted on: 16 May 2021
Bournemouth, Brentford, Barnsley and Swansea begin their quest to land the richest prize in club football on Monday as they vie for a place at the top table of English football. The Bees are the 6/4 favourites with Bet365 to claim promotions with Monday's opponents Bournemouth next in line at 12/5. The other two semi-finalists, Barnsley and Swansea are 7/2 […]
Posted on: 15 May 2021
Congratulations to Leicester City, FA Cup Winners 2021. It wasn't the classic cup final we hoped for but Foxes fans won't care after seeing their side lift the trophy for the first time in their history. Brendan Rodgers side were 25/1 to win the FA Cup back in August so hats off to anyone that got on them early doors. […]
Posted on: 14 May 2021
The FA Cup takes centre stage on Saturday despite having to share the bill with three Premier League matches. The clash between Chelsea and Leicester City offers a genuinely intriguing encounter with plenty of sub-plots at play. Brendan Rodgers has the chance to cement his name in to the history books by becoming the first manager to win the famous […]
Posted on: 13 May 2021
Liverpool boosted their Champions League chances with their first victory at Old Trafford in seven years. The 4-2 win takes the reds four points behind Chelsea and six points behind Leicester with a game in hand. As well as meeting in the FA Cup final on Saturday, those two also meet in the Premier League next midweek and it's likely […]
Posted on: 12 May 2021
ARSENAL would've burst plenty of coupons up and down the land on Wednesday as they hung on to win 1-0 at Stamford Bridge after being gifted the opening goal. It was just their second win in 32 meetings against the traditional Premier League 'Big Six' and is a result that leaves the door open for Liverpool to claim a Champions […]
Posted on: 11 May 2021
CONGRATULATIONS to Manchester City, champions of England for the seventh time in their history and for the fifth time in nine years. Leicester's 2-1 win over Manchester United was enough to see City over the line but also puts the Foxes in the driving seat for a top four finish. They now lead fifth place West Ham, who have three […]
Posted on: 10 May 2021
FULHAM became the third and final team to be relegated from the Premier League following their defeat at home to Burnley on Monday which means that the only issues remianing to be resolved are the crowning of Man City as champions and the race to finish in the top four and secure a place in the Champions League. Burnley's 2-0 […]
Posted on: 10 May 2021
We're beginning to run out of superlavatives for our golf tipster The Caddy! His incredible run of form reached new heights on Sunday when delivered an amazing DOUBLE win on the PGA AND European Tour Events for a combined 339/1 Double. His two headline tips of Rory McIlroy and Garrick Higgo BOTH won the Wells Fargo and Canary Islands Championship […]
Posted on: 08 May 2021
There were goals galore on the final day of the Championship on Saturday. A staggering 46 goals were scored in the 12 matches and as suggested here on Saturday every one of them saw Over 1.5 Goals scored at a very tasty 17/1. Plenty of people jumpe on goals based bets so well done to all the winners. It's League […]
Posted on: 07 May 2021
It could be a day of glory for Manchester City who will be crowned Premier League champions if they can beat fellow Champions League finalists Chelsea in this evening's live match on Sky Sports. The blue half of Manchester are on the brink of a historic treble with only Chelsea standing in their way of scooping the two most coveted […]
Posted on: 06 May 2021
It was a tale of two very contrasting semi-finals on Thursday night in the Europa League. Man Utd and Roma produce another goalfest, a total of 13 scored across the two legs with United notching a 8-5 aggregate win to book their place in the Gdansk finale. Things were altogether a bit more nervy at the Emirates where Arsenal couldn't […]
Posted on: 05 May 2021
Andymac1980 said it best in the comments section; "Death, taxes and Sergio Ramos being booked" The returning Madrid skipper didn't disappoint us punters when he picked up a first-half booking in Real's defeat at Stamford that set up an 'all-English' Champions League final between Chelsea and Man City on May 29th. It could be all-English affair in the Europa League […]
Posted on: 04 May 2021
Man City booked their place in the Champions League final with a dominant display over PSG to wrap up a 4-1 aggregate win thanks to a Riyad Mahrez double on Tuesday night. It's now over to Chelsea to make it an all-English final in Turkey on 29th May. The Blues would've been content with the 1-1 draw in Madrid last […]
Posted on: 03 May 2021
With the chance to reach their first European final in 51 years Man City face the biggest match in their modern history tonight against PSG. A 2-1 first leg win in Paris has put them in pole position as the two clubs aim to break into the exclusive club of teams to be crowned Champions of Europe, something that, for […]
Posted on: 03 May 2021
Man City will need to wait a little while longer to be crowned champions of England after fans forced the postponement of the Man Utd v Liverpool match at Old Trafford. These are strange times in the world of football and we can only hope that some of the reactions we're seeing lead to changes in the game that gives […]
Posted on: 02 May 2021
Our very own goals king, Desmond, was the toast of the site on Saturday after he scored a full house with his goals tips, including a 66/1 winning accumulator. A 96th minute winner by Exeter City's Pierce Sweeney landed Desmond's Over 2.5 Goals Treble at 7/1 but it was also the goal needed to complete a Magnificent Seven that included […]
Posted on: 01 May 2021
Desmond delivered on Saturday with a brilliant 66/1 Goals Acca.
Posted on: 01 May 2021
There's no such thing as a meaningless Old Firm match although Sunday's comes pretty close but that won't stop both sides giving their all. KevMac looks ahead to the match at Ibrox as well as some crucial matches in the bottom half of the table. Rangers v Celtic THE title race was over months ago but tomorrow's Old Firm clash […]
Posted on: 01 May 2021
There are so many promotion and relegation permutations at play at the this stage of the season that it would give Albert Einstein a sore head. BBC Sport have made a valiant attempt to explain whats going on at the top and bottom of  all the leagues in Scotland and England and it's well worth a read as part of […]
Posted on: 30 Apr 2021
Man Utd have more than a foot in the Europa League final after a resounding 6-2 win over Roma on Thursday but Arsenal still have a lot of work to do when they host Villiarreal next week. The Red Devils came from 2-1 down to blow the Italians away in the second half  and barring a spectacular collapse in the […]
Posted on: 28 Apr 2021
Both Chelsea and Manchester City are in strong positions to make it to the Champions League final and on Thursday Arsenal and Man Utd will be doing their bit to make it a clean sweep of English clubs in the two European finals. It was a game of two halves in Paris on Wednesday where Manchester City came roaring back […]
Posted on: 27 Apr 2021
IT was a case of 'job done' for Chelsea in Madrid last night as the Blues secured a well-deserved 1-1 draw in the first leg of their semi-final tie against an under-strength Real. It puts Thomas Tuchel's side in the driving seat and Bet365 rate them 10/3 to lift the Champions League trophy with Real out to 4/1. Tonight it's […]
Posted on: 26 Apr 2021
Thomas Tuchel's Blue Revolution faces it's toughest test so far as his Chelsea side travel to Madrid in search of a first leg result against 13-time European Champions Real Madrid on Tuesday. The Blues knocked out La Liga leaders Atletico Madrid in the last round so won't be phased by Zinedine Zidane's side who trail their city rvials by two […]
Posted on: 26 Apr 2021
The Caddy is a man on fire! A 150/1 winner last week was followed up by a 12/1 winner this week as 'Team Mullet' won the Zurich Open in Louisiana. The Aussie pairing of Marc Leishman and Cameron Smith clinched the win in the first hole of a play-off to make it yet another win for our incredible golf tipster […]
Posted on: 25 Apr 2021
A week is a long time in football they say, and my goodness Spurs have crammed a LOT in to the past seven days. Jose Mourinho's departure, to be replace by a 29-year-old interim, barely merited a mention among all the European Super League hulabaloo in a week of off-field drama in North London. On the field, Ryan Mason guided […]
Posted on: 23 Apr 2021
With six games left to play Liverpool are still in real danger of not qualifying for the Champions League next season. However they should make up ground on either West Ham or Chelsea, who both meet in the early evening kick off in London. Before that the Reds have the chance to move in to fourth, a point above the […]
Posted on: 23 Apr 2021
Friday's Premier League offering comes from the Emirates Stadium where Arsenal can leapfrog Everton with a win. But the Gunners have a shortage of striking options with top scorers Pierre-Emerick Aubameyang and Alexandre Lacazette both ruled out and that could prove pivotal. Everton have failed to win any of their last six games but welcome back 19-goal Dominic Calvert-Lewin. The […]
Posted on: 21 Apr 2021
If Sam Allardyce is to pull off another great escape he needs his West Brom side to start picking up points pronto. The Baggies are nine points and a hatful of goals from safety. They've a game in hand on fourth-from-bottom Burnley but are running out of matches.  They make the trip to the King Power Stadium on Thursday in […]
Posted on: 20 Apr 2021
THEY came, the saw, they disbanded within 48 hours. Good sense prevailed much quicker than expected but the fall-out from the failed European Super League remains to be seen. All six English teams withdrew from the proposed set-up with the remaining clubs expected to follow in the next 24 hours. Half of the dirty dozen are in action across Europe […]
Posted on: 19 Apr 2021
THERE'S only been one story in town in the last 24 hours (Sorry The Caddy – not your 150/1 winner!) as the football world has tried to come to terms with the earth-shattering European Super League proposals. The news has thrown the world of football in to turmoil with various scenarios being rumoured to being possible including the exclusion of […]
Posted on: 18 Apr 2021
After Super Saturday it was another Super Sunday thanks to Thommo and The Caddy who provided two big priced winners.
Posted on: 18 Apr 2021
The Caddy scored a stunning win at the RBC Heritage with 150/1 Stewart Cink to cap a brilliant weekend.
Posted on: 18 Apr 2021
The Scottish Grand National Meeting was one of many sporting events that were rescheduled yesterday, which means we have a cracker of a days racing on ITV this afternoon from Ayr and Newbury. The Voice of Value casts his eye over the the best races of the day and in his inimitable style picks out 20/1 and 25/1 shots in […]
Posted on: 17 Apr 2021
IT was a SUPER Saturday here on the site yesterday as our top team delivered a whole raft of winners across the UK , Europe and on the nags. Here's to a SUPER Sunday too.
Posted on: 16 Apr 2021
It's an earlier than usual start on Saturday so get yourself sorted with our Accumlator, BetBuilder, Golas and First Scorer tips.
Posted on: 16 Apr 2021
Damien from McBookie provides his best bets to notch an opening goal in Scotland this weekend.
Posted on: 15 Apr 2021
The fourth round of the Scottish Cup kicks-off on Friday night and we've got tips for Scotland, England, France, Australia and the new season in the MLS.
Posted on: 15 Apr 2021
Europa League time on Thursday with semi-final places at stake.
Posted on: 13 Apr 2021
Things got a little bit squeakier than expected on Tuesday as Bayern and Porto came within a goal of qualifying and forcing extra-time respectively. But PSG and Chelsea prevailed to book their place in the Champions League semi-finals.
Posted on: 12 Apr 2021
IT looks like an easy decision as to which Champions League match to watch on Tuesday night. PSG and Bayern Munich served up a cracker last midweek with the Parisiens edging an exciting match by three goals to two but as the old cliche goes, you never write off the Germans so there could be plenty of miles left in […]
Posted on: 12 Apr 2021
Hideki Matsuyama's victory at Augusta led to the tightest of finishes in our Masters Fanatasy Competition.
Posted on: 11 Apr 2021
Newcastle and West Ham were the big winners on Sunday. The Toon took a massive step towards securing their Premier League status with a win at Burnley while the Hammers gatecrashed the top four once more, moving to within a point of Leicester after a 3-2 win over the Foxes. David Moyes' side are now just 9/4 best price at […]
Posted on: 10 Apr 2021
Rachael Blackmore re-wrote the history books and stole the headlines on Saturday as she guided Minella Times to victory in the Grand National on Saturday. Well done to those of you that backed the winner which won at 11/1, you'd have been quids in if you followed Jim Delahunt's tips on the Gambla Preview Podcast as he tipped up both […]
Posted on: 09 Apr 2021
If you're here for the Grand National, the football (including El Clasico) or event the Masters we've got it covered. Come on in.
Posted on: 09 Apr 2021
What a weekend we've got to look forward to! The Masters ✅ Grand National ✅ El Clasico ✅ Not to mention a full card of (domestic) football in the UK and across Europe which all kicks-off on Friday night in the Premier League and the Championships north and south of the border. In Scotland Hearts can move a step closer […]
Posted on: 08 Apr 2021
The BIG race might not be until Saturday but there's three cracking days of racing ahead at the Grand National Festival at Aintree. Our very own Voice of Value joined forces with former amateur jockey and Racing Post Naps Champion Jim Delahunt to discuss which horses to look out for in the National as well the pick of the bunch […]
Posted on: 08 Apr 2021
Enter our Charity Grand National Sweepstake to raise money for good causes in memory of Mr Fixit.
Posted on: 07 Apr 2021
Eight teams will attempt to take another step closer to Gdańsk this evening as the quarter-finals of the Europa League commence. Man Utd are 6/4 favourites to lift the trophy, in part thanks to their draw against mid-table La Liga side Granada, but the winners of Ajax's tie with Roma would lie in wait for United should they progress. But […]
Posted on: 06 Apr 2021
Despite the lack of fans Tuesday's Champions League matches didn't disappoint. A 90th minute goal by Phil Phoden ensured Manchester City would take a lead to Germany for the return leg next week. Their 2-1 win leaves the tie firmly in the balance and it should be a cracker at the Signal Iduna Park on Wednesday. Liverpool could do with […]
Posted on: 06 Apr 2021
Our popular fantasy golf competition is back for the Masters. Pick three players. Lowest aggregate score wins the top prize. There's £100 to be won and it's completely free to play. Get in!
Posted on: 05 Apr 2021
The Champions League quarter-finals have thrown up some quality ties that would be worthy of the final itself, none moreso than the repeat of the 2018 finale, Real Madrid v Liverpool. The Spaniards came out on top on that occasion but the Reds only had to wait 12 months before getting their hands on the trophy so thoughts of revenge […]
Posted on: 04 Apr 2021
AS if all those Easter eggs weren't enough there's another Easter treat in store for punters on Monday with a full card of Football League matches. Boro and Watford kick things off at lunchtime and the with Norwich and Brentford not playing until Tuesday the Hornets have the chance to close the gap on the league leading Canaries and open […]
Posted on: 03 Apr 2021
The race for Premier League title was effectively over weeks ago but Man City moved within four wins of being crowned champions with a win over Leicester that confirmed Liverpool can no longer retain their title. Man Utd must do all they can not to hand City the title prematurely, starting with a win over Brighton on Sunday. The good […]
Posted on: 03 Apr 2021
After a Good Friday full of Football League the spolight falls on the Premier League and the Scottish Cup on Saturday. Inverness booked their place in the 4th round with a win over Premiership side Ross County on Friday night and there are few other clubs who could prove troublesome for teams above them. Edinburgh City are one such team […]
Posted on: 01 Apr 2021
The Easter weekend is a busy one for us punters AND if you're a footballer in the lower leagues in England. Sunday's Easter eggs will have to go on hold for teams in the Championship and below, as they follow up Friday's round of fixtures with another full card on Monday. So Good Friday feels a bit like a Saturday […]
Posted on: 31 Mar 2021
"They'll be dancing in the streets of Skopje tonight"…and tomorrow… and for a good while yet after North Macedonia stunned Germany in Wednesday's World Cup qualifier in one of the biggest shock results in international football in many a year. Joachim Löw has already signalled his intent to leave his post after Euro 2020 but his departure may be hastened […]
Posted on: 30 Mar 2021
After two draws in their opening two Group F matches Scotland are already in must-win territory, even more so when the opponents at Hampden Park are the Faroe Islands. The island nation gave Austria a bit of a fright on Sunday when they took the lead in Vienna before succumbing by three goals to one and it'll be no walk […]
Posted on: 29 Mar 2021
World Cup 2022 qualifiers resume on Tuesday and pick of the matches could be in Cardiff where Wales welcome Czech Republic. In reality both sides are effectively playing for second place in Group E where Belgium are likely to run away with top spot, but the Czech's did enough on Saturday to claim a draw against the no.1 ranked team […]
Posted on: 28 Mar 2021
This time last year we had literally no real, live football to bet on so I guess we should be thankful for an international friendly between Ecuador and Bolivia and Montenegro U21's clash with Bosnia and Herzegovina on the quietest of mid-season Mondays! Enjoy the break because it'll be the last between now and the end of the season as […]
Posted on: 27 Mar 2021
Scotland meet new foes Israel in Tel Aviv on Sunday – the sixth time the two nations will meet in less than three years. Both sides are already chasing points in Group E after they each failed to win their opening matches in midweek. The Scots won't be too disheartened following their home draw with Austria in which they came […]
Posted on: 26 Mar 2021
Friday doesn't offer much from a betting perspective. Such is the dearth of action that we need to dip in to the English League 1 for some live football.
Posted on: 25 Mar 2021
Friday doesn't offer much from a betting perspective. Such is the dearth of action that we need to dip in to the English League 1 for some live football.
Posted on: 24 Mar 2021
England and Scotland begin their quest for World Cup 2022 success on Thursday and our team are in pole position to point out the night's best bets.
Posted on: 23 Mar 2021
607 days. That's how long we have to wait until the controversial 2022 World Cup begins in Qatar. Scheduled to kick-off on November 11 2022, the road to glory begins for European nations on Wednesday as 24 teams get their qualifying campaigns under way. Wales and Republic of Ireland face difficult starts with trips to Belgium and Serbia respectively. On […]
Posted on: 22 Mar 2021
The Scottish Cup is back in action on Tuesday with an exciting round of fixtures that could throw up a few shock results.
Posted on: 21 Mar 2021
As the major leagues gear up for an international break, the German Bundesliga II provides a focus for punters on Monday.
Posted on: 20 Mar 2021
Celtic v Rangers rarely disappoints and even when there's nothing at stake there's still plenty to play for!
Posted on: 20 Mar 2021
This week's bumper card that features the FA Cup in England and the return of lower league football in Scotland.
Posted on: 19 Mar 2021
The Cheltenham Festival is over for another year and we've crowned a new Champion Tipster who wins a birlliant prize worth £200.
Posted on: 19 Mar 2021
Four became just two in the Europa League for British clubs on Thursday as Spurs and Rangers bowed out of the competition. Jose Mourinho's side threw away a 2-0 first leg lead in Zagreb to suffer an embarrassing exit while the Gers were outsmarted by Slavia in a tousy match at Ibrox. It means just Arsenal and Man Utd will […]
Posted on: 18 Mar 2021
Entries for day four of our Cheltenham Tipster Competition are now open. Enter for the chance to win a share of prizes worth £350!
Posted on: 17 Mar 2021
A place in the last eight of the Europa League is at stake for four British Clubs on Thursday and you can have just over 19/10 at Bet365 that they all qualify. Arsenal and Spurs look most certain to book their place in the draw after first legs win, while it's advantage Rangers who grabbed a crucial goal in Prague […]
Posted on: 17 Mar 2021
Entries for day three of our Cheltenham Tipster Competition are now open. Enter for the chance to win a share of prizes worth £350!
Posted on: 16 Mar 2021
Man City cruised in to the Champions League quarter finals with a second 2-0 win over Borussia Monchengladbach and hoping to join them on Wednesday are Chelsea who have a 1-0 1st leg lead over Atletico Madrid to defend at Stamford Bridge. Olivier Giroud's spectacular overhead kick was enough for Thomas Tuchel's side to get the better of the La […]
Posted on: 16 Mar 2021
Entries for day two of our Cheltenham Tipster Competition iare now open. Enter for the chance to win a share of prizes worth £350!
Posted on: 16 Mar 2021
We've teamed up with WhoKnowsWins for the Cheltenham Festival again this year and there's another cracking prize up for grabs. Prove yourself the Champion Tipster by picking the most winners at the Festival and you'll earn your place among the lucky racegoers at this year's Royal Ascot in June (fingers crossed punters will be allowed in, if not a cash […]
Posted on: 15 Mar 2021
IT'S rare that football takes a back seat on the site but the first day of the Cheltenham Festival is always a bit special. This year is no different, despite the lack of punters at the racecourse, and we've got the Festival covered in detail thanks to Alan Thomson and the Voice of Value who have the whole week covered […]
Posted on: 15 Mar 2021
Take some money off the bookies before the Festival even begins with our bookie bonuses worth over £300.
Posted on: 15 Mar 2021
It's HERE! Our annual Cheltenham Tipster Competition is always hugely popular so make sure you enter for the chance to win a share of prizes worth £350!
Posted on: 15 Mar 2021
The biggest, busiest and best betting week of the year lies ahead so the sporting gods have handed us a quiet Monday to recharge the batteries, get some work done and ready ourselves for the Greatest Show on Earth from Cheltenham and a midweek choc-full of European and domestic football. More on Cheltenham below but we start on Monday where […]
Posted on: 13 Mar 2021
Arsenal might not take much from this season's Premier League campaign but it's imperative for their fans that they finish above Spurs and that's what's on the line at Emirates on Sunday. The Gunners are seven points behind their great rivals so could close the gap to four, however defeat would put Jose Mourinho's side 10 points ahead in the […]
Posted on: 12 Mar 2021
Hamilton Accies have been all the rage this week as punters believe the bookies have priced up host Livingston all wrong at prices as short as 4/7 in places. Livi need just a point to secure a top 6 finish in the Premiership but they're now winless in six, losing five of those, and host an Accies side who have […]
Posted on: 12 Mar 2021
Most people will be tuning in to ITV to watch the Cheltenham Festival but did you know you can watch EVERY race if you have a bet at a select bunch of bookies?
Posted on: 11 Mar 2021
INJURIES to key players have been a recurring theme this season. Virgil Van Dijk's presence has been sorely missed in the heart of the Liverpool defence, while Man City were able to cope without the brilliant Kevin DeBruyne, but the likes of Leicester and Aston Villa haven't been able to plug the recent gaps left by the absences of James […]
Posted on: 11 Mar 2021
If you only listen to one Cheltenham Festival Preview, make it this one. Voice of Value and Jim Delahunt cram all their best bets in to just 47 mins worth of brilliant listening.
Posted on: 11 Mar 2021
FOUR British teams pursue their dream of European glory on Thursday as the Europa League raches the Last 16 stage. Pick of the ties is undoubtedly AC Milan's visit to Old Trafford, it's just a shame that the big ticket, Zalatan Ibrahimovic will be missing on his return. Milan have a few injury worries to contend with and that's prhaps […]
Posted on: 09 Mar 2021
The good news for Liverpool is that they're not playing at home at Anfield tonight! A 2-0 first leg lead over RB Leipzig gives them a cushion and on current form they might need it in neutral Budapest. An early goal for the Germans and things might get a bit twitchy for Jurgen Klopp's men. Bet365 rate Leipzig 9/5 to […]
Posted on: 09 Mar 2021
The Champions League returns on Tuesday night and Juventus have a job to do in Turin, while Seville need to pull out a big performance in Germany to progress. Juve need to overturn a 2-1 first leg deficit against Porto. Federico Chiesa's late goal for the Italian champions put a different complexion on the return leg and Bet365 make Andrea […]
Posted on: 07 Mar 2021
Super Sunday didn't disappoint, especially not on the site, where we had some more brilliant winners from our members. Maccathered sparked plenty of discussion with his Fulham Double-Chance NAP and Man Utd to win tips and duly handed out a lesson to those who decide to criticise other people's bets before they've even kicked-off – that's not what we're about […]
Posted on: 06 Mar 2021
PUNTERS cashed in on a brilliant day on the site on Saturday when our top team served up some cracking winners and our members got in on the act with several notable success too. To get things started, both bets on the Top Tips thread landed, the Super Single at even money thanks to Rangers' latest win to nil and […]
Posted on: 06 Mar 2021
It's not often we can say the bookies took a beating but we're pretty confident they did on Saturday as our team and our community produced winner after winner. The Super Single, Goals Treble and BTTS Acca all won but the biggest successes were on the Racing Posts where Thommo nailed three winners at Kelso, the Voice of Value's 20/1 […]
Posted on: 05 Mar 2021
It's the kind of weekend you just wish us fans were allowed to attend matches, the Manchester Derby, the Madrid Derby and even Der Klassiker all feel a bit hollow without capacity crowds but they should still make for some good entertainment over the weekend. All four Premier League matches look tough to call with Arsenal being the shortest price […]
Posted on: 05 Mar 2021
AS always the team at Gambla have been busy this weeke recording Podcasts for those of you who like to listen to some chat alongside your tips. There's three this week covering Scottish Football, the Manchester Derby and Der Klassiker as well as Racing Tips for the live action on ITV from the Voice of Value. Scottish Football Podcast Gambla […]
Posted on: 04 Mar 2021
Cardiff City's trip to Huddersfield is the footballing highlight on Friday ahead of a hectic derby-laden weekend. Mick McCarthy's men have been on a brilliant run of form, since losing 1-0 at home to QPR towards the end of January they've gone on a 10-match unbeaten run which is no mean feat in the Championship. By contrast, Huddersfield's 4-1 win […]
Posted on: 03 Mar 2021
Old foes Jurgen Klopp and Thomas Tuchel meet again on Thursday night as Liverpool host Chelsea at Anfield. Since his arrival at Stamford Bridge things could hardly have gone better for Tuchel who is unbeaten in his first nine matches but he'll need to improve upon his record against Klopp if his record is to continue. He's yet to win […]
Posted on: 02 Mar 2021
There are loads of live games to look forward to on Wednesday from across Europe. Let's get stuck in with all our top tips and match previews. Burnley folded like a deckchair at Spurs on Sunday but it could be a completely different story at Turf Moor on Wednesday when the Clarets welcome a depleted Leicester City. The impressive Harvey […]
Posted on: 02 Mar 2021
KevMac casts his eye over tonight's matches, honing in on the clash between Dundee and Inverness at Dens Park. Dundee v Inverness DUNDEE will be glad to return to Dens tonight after dropping more points on the road in Greenock at the weekend. But they won't get it easy against an Inverness side buoyed by Friday's battling draw with leaders […]
Posted on: 01 Mar 2021
After the excitement of European football the last couple of midweeks the focus returns to domestic action with a couple of busy nights in the lower leagues in England alongside a handful of important Premier League matches. We kick-off on Tuesday in the Premier League at Champions-elect Manchester City who welcomes Wolves to the Etihad with the chance to move […]
Posted on: 28 Feb 2021
There may be matches in the Premier League and La Liga on Monday but arguably Bundesliga II will host match of the day, live on BT Sport 1. St Pauli v Hamburg isn't just a clash of city rivals but it's a collision of cultures, visions and beliefs. For a bit of background, this piece about the Hamburger Stadtderby is […]
Posted on: 27 Feb 2021
Match of the Day on Sunday is at Stamford Bridge where Cheslea welcome Manchester United. The Blues remain unbeaten under Thomas Tuchel and a win would take them within three points of the Red Devils. Ole Gunnar Solskjaer's side are still unbeaten away from home and are 12/5 to take the three points home to Manchester. Chelsea will be in […]
Posted on: 26 Feb 2021
IT'S a good looking card for us punters this week. We're at the stage of the season where there's plenty of form to go on and crazy end-of-season results have quite started yet. So no excuses not to hit some winners this weekend right? If only it was that easy, but well give it a good shot. Let's end February […]
Posted on: 25 Feb 2021
It was three out of four for the British clubs on Thursday night as all but Leicester City joined Spurs in the Europa League draw which takes place at lunchtime on Friday. Arsenal did it the hard way, coming from behind to qualify 4-3 against Benfica. Rangers impressed once more with another goalfest at Ibrox to progress 9-5 on aggregate […]
Posted on: 24 Feb 2021
Four British teams are in Europa League action on Thursday, each of them hoping to join Spurs in the round of 16 draw on Friday. Manchester United are in the most comfortable position after a 4-0 win over Real Sociedad last week. Ole Gunnar Solksjaer has confirmed he'll make changes but we should still expect a fairly strong United XI […]
Posted on: 23 Feb 2021
Real Madrid will be seriously under-strengthed for their visit to Atalanta with the likes of Benzema, Ramos, Hazard, Marcelo, Carvajal, Valverde, Rodrygo and Militao all set to miss out. No surprise then to see Atalanta installed as 13/10 favourites for a first leg victory. The Italians were a mixed bag in the group stages including a 5-0 defeat to Liverpool, […]
Posted on: 22 Feb 2021
Atletico Madrid and Chelsea make the trip to Bucharest for their Champions League clash and that could open up a bit of value for punters. Thomas Tuchel's winning start as Chelsea gaffer came to an end with a 1-1 draw at Southampton and his squad will face it's biggest test of his short tenure when they come up against the […]
Posted on: 21 Feb 2021
The M23 Derby is the highlight of a quiet Monday but don't expect this one to get up speed very quickly. Brighton v Crystal Palace boasts a strange rivalry that bizarelly has its roots in the Spurs squad of 1966, where future Seagulls and Eagles managers Alan Mullery and Terry Venables were once teammates. Brighton's last seven Premier League games […]
Posted on: 21 Feb 2021
If ever Everton were going to smash their Merseyside Derby hoodoo it was in this topsy-turvy season. A well-earned 2-0 win gave the Toffees bragging rights for the first time in over a decade and handed them a first Anfield victory this century. It wasn't quite enough to lift them above Liverpool in the table but they've now drawn level […]
Posted on: 20 Feb 2021
There could be a battle for the remote control come 7pm in the Admin household tonight. Apparently the nation's favourite duo are back on ITV but I'll be more interested in Merseyside's double-act on Sky Sports. Everton make the short trip across Stanley Park with the opportunity to draw level on points with their great city rivals Liverpool. The Reds […]
Posted on: 18 Feb 2021
IT was a good night in Europe for British clubs as Man Utd, Spurs and Rangers all secured first leg away wins, while all scoring four goals. Arsenal and Leicester will also fancy their chances of progressing to the last 16 after securing draws away from home too. It should've been a good night for punters too. All but one […]
Posted on: 17 Feb 2021
NOT many would've been on the Porto / Dortmund Double on Wednesday but both upset the odds to take first leg advantages in their Champions League ties. Throw in a 1-1 draw for table-toppers Atletico and another defeat for Brentford who lost more ground to Norwich at the top of the Championship and it made for tough old night for […]
Posted on: 17 Feb 2021
Kylian Mbappe wrote his name in to the history books, becoming just the third player to score a Champions League hat-trick against Barcelona (*Can you name the other two?). His three-goal haul helped PSG towards a stunning 4-1 first leg lead – now they must attempt see it out in Paris this time after blowing a 4-0 lead four years […]
Posted on: 15 Feb 2021
The Champions League is back and what a couple of ties we have to kick-off the round of 16. PSG came up short in last season's edition of the competition and have rung the changes in the dugout in search of their first European trophy since 1996. Mauricio Pochettino, himself a beaten finalist in the Champions League in the 2019 […]
Posted on: 14 Feb 2021
This week sees the return of the Champions League with the knock-out stages signalling the home straight of the 2020-21 season. PSG's visit to the Nou Camp should be match of the round on Tuesday and Liverpool must pick themselves up ahead of a trip to Hungary for their re-arranged match against RB Leipzig. Five British teams will be in […]
Posted on: 13 Feb 2021
Jurgen Klopp looked a broken man as he admitted that Liverpool's title chances are gone for this season. It's been a tough week for the German, both personally and professionally, and Saturday's 3-1 defeat at Leicester was symptomatic of a season that's fallen apart at the seams. The Foxes' win took them in to second, but Manchester City capitalised on […]
Posted on: 12 Feb 2021
The weather looks like to will be the big winner this weekend as games are falling foul of the cold snap by the hour. But there's enough top action for us to get involved with north and south of the border as well as across Europe, so let's get stuck in… Saturday's Football Tips Liverpool's title chances are on the […]
Posted on: 12 Feb 2021
Today we're pleased to launch a weekly charity bet in memory of our dear friend Mr Fixit. Paul was very close to the guys at McBookie.com and they've offered up a £10 free bet each week with the winnings to be donated to Paul's charities for whom we've already riased over £3,000 in his name. Paul loved a Bonkers Bet, […]
Posted on: 11 Feb 2021
AFTER a midweek of FA Cup football the weekend starts here! Chelsea and Southampton booked their place in the quarter finals with wins over Barnsley and Wolves. Saints' win landed the Drawn No Bet Super Single at 6/5. Well done if you were braver and took them at 11/5. The FA Cup draw paired Southampton with south coast rivals Bournemouth […]
Posted on: 10 Feb 2021
Those of a certain vintage might have cast their minds back almost 30 years ago when the full-time whistle blew at Goodison on Wednesday night with the score at 4-4. It was the 20th Feb 1991 when Liverpool and Everton shared eight goals in what's widely thought of as the greatest Merseyside Derby ever played – and legend Kenny Dalglish's […]
Posted on: 10 Feb 2021
Well, the FA Cup lived up to it's usual reputation on Tuesday night – being an absolute nightmare for punters. Sean Dyche made so many charges it was a surprise not to see Alistair Campbell and King of the J̶u̶n̶g̶l̶e̶  Castle, Jordan North handed a claret and blue jersey.  Burnley paid the price and exited the competition at the hands […]
Posted on: 09 Feb 2021
STORM Darcy might have the biggest say on your bets on Tuesday as the cold front hits the UK with snow over the next 24-48 hours – so pick your matches with care.
Posted on: 08 Feb 2021
PADDY Power had already paid out on Manchester City being 2020-21 Premier League champions prior to a ball being kicked at Anfield but a few other bookies might be following suit in the week ahead. Pep Guardiola's men thrashed the Reds 4-1, producing an excellent second-half performance befitting of champions – aided and abetted by some slack play by Reds' […]
Posted on: 07 Feb 2021
Hats off to our resident golf tipster The Caddy who has been knocking on the door the last few weeks and finally nailed it at the Saudi International where pre-tournament favourite Dustin Johnson won for the second time in three years on Sunday. Johnson, who was also runner-up in 2020 shot a 2-under 68 in the final round to finish […]
Posted on: 07 Feb 2021
SUPERBOWL Sunday has arrived and for fans of grid iron it's going to be a late night, but fans of Liverpool could be facing an early night if Man City deliver a knock-out blow to their title chances. Defeat would see Jurgen Klopp's men fall 10 points behind City having played a game more and with the form that Pep […]
Posted on: 05 Feb 2021
FRIDAY didn't offer much from a betting perspective so it was good to get the weekend off to a winning start with a 19/10 Super Single winner courtesy of Swansea's 2-0 win over table-toppers Norwich. Connor Hourihane's goal was also tipped by Mark Walker in his match preview at a tidy 6/1. Inter's win at Fiorentina also delivered a Bet […]
Posted on: 05 Feb 2021
Here is McBookie.com's Damian Walker with his SPFL First Goalscorer selections for this weekend. Jay Emmanuel-Thomas (Livingston) I'm starting this weekend's column where I left off the last one by tipping Livingston once again. Livi have been on a incredible run since David Martindale took over as boss and following last weekend's 2-0 win at Pittodrie, it took their tally […]
Posted on: 04 Feb 2021
Jorginho's penalty was enough to win the three points for Chelsea at Tottenham on Thursday and all of a sudden the Thomas Tuchel's side are up to sixth in the table. It was a third consecutive defeat for Jose Mourinho's Spurs who drew criticism for their overly negative tactics as they demonstrated once more how much they miss Harry Kane […]
Posted on: 04 Feb 2021
It's hard to believe that it's been almost 2 months since Mr Fixit passed away. In that time, we've cried, we've laughed, we've remembered and through the many messages received following Paul's passing we've paid heartfelt tribute to a dear friend. We've also honoured Paul through donations to two worthy causes in his name, with over £3,000 having been raised […]
Posted on: 03 Feb 2021
Liverpool could find themselves all but out of the title race come Sunday night after they lost at home again to a single goal by Brighton. The defeat saw the Reds fall seven points behind Manchester City having played a game more. Having not won at Anfield since December 16 the last thing Jurgen Klopp's men need this weekend is […]
Posted on: 03 Feb 2021
Not many managers would survive two 9-0 league defeats in the space of 18 months but you have to feel some sympathy for Ralph Hasenhuttl who saw his side reduced to 10 men inside two minutes at Old Trafford. The result saw United draw level on points with Man City, having played two more, but the goal glut wasn't enough […]
Posted on: 01 Feb 2021
There's a whole host of matches across Europe on Tuesday and the pick of the bunch could be at the San Siro where Inter welcome Juventus in the Coppa Italia semi-final first leg with both sides chasing a domestic double. Inter dented Juve's hopes of winning a tenth Scudetto in a row when they won 2-0 just a few weeks […]
Posted on: 31 Jan 2021
BOTH Leicester and Spurs struggled without their star men on Sunday, falling to defeats by Leeds Utd and Brighton respectively, and missing the opportunity to put pressure on the teams around them. Liverpool did their bit however with an impressive performance in a 3-1 win at in-form West Ham. That sets up a mouth-watering Super Sunday next weekend when Manchester […]
Posted on: 31 Jan 2021
Man Utd lost ground to Man City when they could only manage a 0-0 draw at Arsenal so it's over to Liverpool and Leicester to apply some pressure on Pep Guardiola's men on Sunday. Leeds are the visitors to the King Power and it's hard to know which version of Marcelo Bielsa's side will turn up but entertainment is usually […]
Posted on: 30 Jan 2021
THE only online bookmaker listing first-scorer prices on all SPFL games are McBookie.com. Here is McBookie.com's Damian Walker with his weekend selections. Charlie Adam (Dundee) It is not quite the active January transfer window we normally get in a conventional season, but there have been exceptions, notably at Dens Park, where there have been three big arrivals this week. Winger […]
Posted on: 30 Jan 2021
It was pleasing to get another Super Single winner on a Friday night of few matches. Scunthorpe did the business at 1/1 on the Draw No Bet market, winning 1-0 – if only I'd been brave enough to take them at 9/5. In fact, well done to all of Friday's winners especially Hullshaker who nailed a 9/1 both teams to […]
Posted on: 28 Jan 2021
Liverpool got things back on track with a dominant win over Spurs to end their five-match winless run in the Premier League but the Reds are still 5/1 (Bet365) to retain the champions crown. City remain clear favourites at 1/3, enjoying a four-point lead over the Red with a game in hand. Man Utd are 12/1, Leicester 20/1 and Spurs […]
Posted on: 28 Jan 2021
The rollercoaster of a Premier League season took another few twists and turns on Wednesday when bottom of the table Sheffield United pulled off the result of the season by winning at Old rafford for the first time in over 40 years. Man Utd therefore missed the opportunity to regain top spot from Manchester City, while Leicester missed the chance […]
Posted on: 27 Jan 2021
Man City laid down the gauntlet in the Premier League with an impressive 5-0 at West Brom that fired them to the top of the table. So it's over to you Man Utd and Leicester on Wednesday, both of whom could return to the summit once again with a win. Well done to West Ham too, up in to fourth […]
Posted on: 26 Jan 2021
You can't beat a good midweek card full of fixtures and there's plenty of action across the UK and Europe to get stuck in to on Tuesday including matches in the Premier League, FA Cup, lower leagues and cup competitions across Europe including the Milan Derby. Tuesday's Betting Tips Man City's tremdous run of form can take them top of […]
Posted on: 24 Jan 2021
ALL five of Sunday's FA Cup ties went with the form with all five winners going off as favourites which appreaed to be good news for punters judging the number of excellent winners posted in the comments. Well done to everyone that got a line up. It was nice to get both Trebles up on Sunday to add to the […]
Posted on: 23 Jan 2021
FOR 81 minutes Cheltenham Town dreamed of pulling off one of the biggest FA Cup upsets of all time but they couldn't hold back the Manchester City tide and were hard done-to to eventually lose the tie 3-1. It was as close as we got to shock on Saturday with only Southampton and Barnsley beating the kick-off odds against teams […]
Posted on: 23 Jan 2021
THE only online bookmaker listing first-scorer prices on all SPFL games are McBookie.com. It's a great service they provide and we've teamed up with the Scots firm to look at some of the best bets from the Scottish lower leagues, here is McBookie.com's Damian Walker with his weekend selections. Jonathan Obika (St Mirren) It is League Cup semi-final weekend and […]
Posted on: 22 Jan 2021
It's FA Cup fourth round weekend and the pick of the ties is Man Utd v Liverpool on Sunday, or at least it should be as long as we don't get another 0-0 draw. But the rest of the ties should serve up the usual mix of drama, excitement and surprises. Wolves edged past lowly Chorley thanks to a brilliant […]
Posted on: 21 Jan 2021
Punters took another kicking on Thursday as this unpredictable season produced yet another night of surprise results. Burnley's 46-year wait for a win at Anfield ended as they dealt Liverpool's title hopes a hammer blow. Ashley Barnes' 83rd minute penalty was enough to secure a 1-0 win and move Sean Dyche's men up to 16th. The Reds stay in fourth, […]
Posted on: 20 Jan 2021
The lead at the top of the Premier League is getting passed around like a cigarette in a sixth-year common room. Three teams have occupied the top spot in the last 24 hours and from a neutral perspective let's hope it remains this competitive from now until the end of the season. Both Manchester sides obliged on Wednesday to bring […]
Posted on: 19 Jan 2021
15/8 on a Leicester win over Chelsea never made much sense and plenty of punters snapped it up pre-kick-off. They duly obliged with a 2-0 win that propelled them to top of the table and looking like serious title contenders. A fifth defeat in eight Premier League matches puts Frank Lampard under serious pressure and he's now 5/4 favourite to […]
Posted on: 18 Jan 2021
MONDAY was a better day for punters with both Arsenal and AC Milan delivering the goods. After a dull first half the Gunners finally put Newcastle to bed with three second half goals without reply. The win only moves Arsenal up to 10th but at least they're heading in the right direction, unlike Newcastle who are winless in nine and […]
Posted on: 17 Jan 2021
SUPER Sunday failed to live up to it's billing as Liverpool and Man Utd served up a third 0-0 draw in their last five meetings at Anfield. VIP Members cashed in the scoreless draw however, which was predicted (no goalscorer) at 12/1 in Sunday's picks alongside a winning BetBuilder in the Motherwell v Rangers clash which finished 1-1. Things couldn't […]
Posted on: 16 Jan 2021
GOALS were in very short supply on Saturday which is never good news for punters, but would have left the bookies rubbing their hands at the prospect of accas up and down the country being ripped up. The stats from England's top four leagues make for staggeringly painful reading for goals backers; 62 goals scored in 33 matches – Averaging […]
Posted on: 15 Jan 2021
THE only online bookmaker listing first-scorer prices on all SPFL games are McBookie.com. Here is McBookie.com's Damian Walker with his weekend selections which have been reduced to just two following the postponement at Raith Rovers. A 13/2 winner in the shape of David Turnbull in last weekend's column from two selections. Turnbull's price drifting out after the Celtic squad was […]
Posted on: 15 Jan 2021
Match of the weekend is undoubtedly at Anfield on Sunday but there's plenty to get stuck in to on Saturday for punters despite the growing list of call-offs and postponements. Friday night didn't go to plan especially in Rome where Lazio stunned rivals Roma 3-0 to claim bragging rights in the capital. Nor in Germany where Union Berlin handed Leverkusen […]
Posted on: 14 Jan 2021
YOU know it's a quiet one when Greenock Morton v Dunfermline is Match of the Day in the UK. If Cappielow isn't your cup of tea though then the Rome Derby might be one worth watching. Either way it gives us punters the chance to focus on the weekend ahead. Friday's Tips SlipsTips hones in on that Lazio v Roma […]
Posted on: 13 Jan 2021
Manchester City are loitering with intent in third place in the Premier League following a 1-0 home win over Brighton. The win moved them just one point behind defending champions Liverpool and four behind rivals Manchester United with a game in hand and Pep Guardiola could be the biggest beneficiary of the clash between those two on Sunday. Spurs' home […]
Posted on: 12 Jan 2021
The title race is well and truly on the Premier League after Man Utd eked out a 1-0 at Burnley to move three points clear of Liverpool – the first time they've topped the table at this stage of the season since 2012, under Sir Alex. So set your reminders for Sunday 4.30pm, for an actual 'Super Sunday' on Sky […]
Posted on: 11 Jan 2021
The Premier League returns on Tuesday night and Manchester United have the chance to go three points clear at the top with a win at Burnley. It's a remarkable turnaround considering the knives were out for Ole Gunnar Solskjaer in some quarters earlier in the season. Incredibly all six of United's away league wins this campaign have come after they […]
Posted on: 10 Jan 2021
West Ham will be desperate to avoid the same fate as Leeds United in Monday night's FA Cup match at Stockport County. Marco Bielsa's much-changed side were dumped out of the competition by Crawley Town who fully deserved their 3-0 in front of the cameras on BBC One in the biggest upset of the 3rd Round. Spurs, Chelsea and Man […]
Posted on: 10 Jan 2021
SATURDAY always looked a tough one for punters and so it proved with the usual share of cup upsets and surprises. Everton, Arsenal and Burnley all needed more than 90 minutes to get through their ties while Derby, West Brom and Blackburn weren't so fortunate. In Scotland Dundee and Forfar were taken to extra-time by Bonnyrigg Rose and Linlithgow Rose […]
Posted on: 08 Jan 2021
THIS weekend is the one punters always dread; FA Cup, Scottish Cup, frozen pitches, depleted squads, fringe players and upsets in the making. It's no wonder Mr Fixit always advised caution and small stakes. The weekend got off to a slightly farcical start as Aston Villa were forced to field a tem full up youths, up way past their bed-time, […]
Posted on: 08 Jan 2021
THE only online bookmaker listing first-scorer prices on all SPFL games are McBookie.com. It's a great service they provide and we've teamed up with the Scots firm to look at some of the best bets from the Scottish lower leagues. Here is McBookie.com's Damian Walker with his weekend selections. With a poor weekend of weather ahead and worries about some […]
Posted on: 07 Jan 2021
Friday kicks-off a weekend of cup action north and south of the border but it could be a bit of false start. Liverpool's visit to Aston Villa remains in doubt at the time of publishing due to a significant number of positive tests in the Villa camp that forced the club to close their training ground on Thursday. Fingers crossed […]
Posted on: 06 Jan 2021
Man City stormed Old Trafford and booked their trip to the Capital on Wednesday night thanks to goals by John Stones and Fernandinho. Pep Guardiola tumped his rival Ole Gunnar Solskjaer to secure a fourth consecutive League Cup final appearance where City will meet Jose Mourinho's Spurs in April. There were plent of goals in Serie A and Ligue 1. […]
Posted on: 05 Jan 2021
SPURS booked their place in the final of the Carabao Cup with a 2-0 win over Championship side on Wednesday leaving Jose Mourinho just one win away from his first trophy as Spurs manager. He'll find out his cup final opponents tonight when Manchester United and Manchester City clash at Old Trafford. A cup final appearance would underline a tremendous […]
Posted on: 04 Jan 2021
AS Gary Lineker was sharp to tweet, "We might just have ourselves a title race." The Leicester City fan was quick off the mark following Southampton's 1-0 win over Liverpool, a result that left Saints boss Ralph Hasenhüttl more than a little emotional on the touchline – as if there weren't enough tiers in England at the moment! That's just […]
Posted on: 03 Jan 2021
LEICESTER CITY and Manchester City enjoyed wins on Sunday that saw them move up to 3rd and 5th in the table respectively and in a topsy-turvy season has given the Top 5 a more familiar look to it with Liverpool, Man Utd and Spurs occupying the other three positions. Liverpool have the chance to re-establish a three point lead on […]
Posted on: 02 Jan 2021
IT was a mixed day for punters on Saturday. Spurs, Rangers, Arsenal and Norwich would've all been on numerous Accas but then again so would the likes of Falkirk, Hibs, Aberdeen and Hearts – all of whom failed to win. Wins were few and far between for our tipsters but well done to everyone that managed to beat the bookies, […]
Posted on: 01 Jan 2021
HERE we go for 2021 – the first proper football card of the year is here. Bring it on! West Ham and Man Utd got the year off to winning starts on New Year's Day, the latter now level on points at the top of the table with Liverpool who play on Monday. KevMac scored a full house in his […]
Posted on: 01 Jan 2021
HAPPY NEW YEAR! I think we can all agree that we're glad to see the back of 2020, an absolute disaster of a year that's brought so much pain, suffering and disruption to the lives of many. Our community here has felt that pain as keenly as anyone following the sad and sudden loss of our gaffer, Mr Fixit. So, […]
No posts by this author.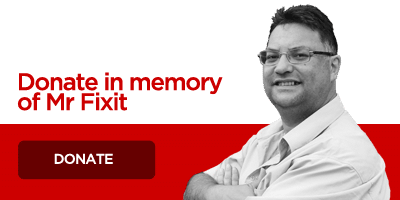 In December 2020 we sadly lost our great friend Mr Fixit (Paul Jain). You can donate in his memory to two worthy causes close to his heart, here.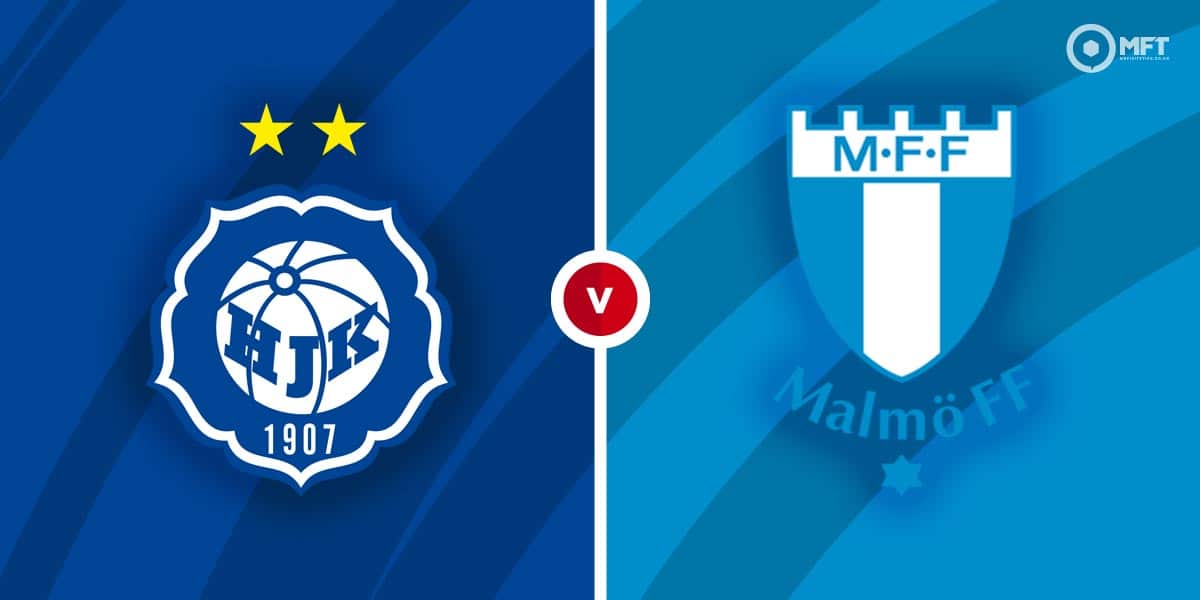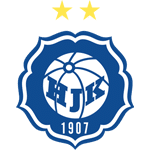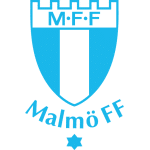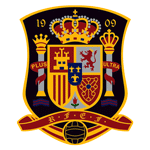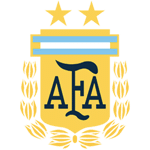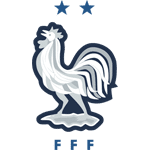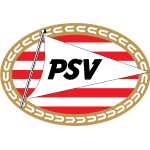 Galatasaray
PSV Eindhoven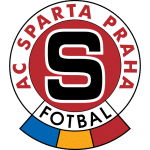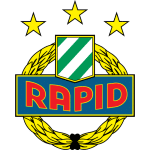 Sparta Prague
Rapid Vienna

Bet365
Up to £100 bet credits
Up to £100 in Bet Credits for new customers at bet365. Min deposit £5. Bet Credits available for use upon settlement of bets to value of qualifying deposit. Min odds, bet and payment method exclusions apply. Returns exclude Bet Credits stake. Time limits and T&Cs apply.
CLAIM YOUR OFFER
Casumo Sports
Bet £10 Get £10
18+. New UK Customers only. Min bet £10 to receive £10 Free Bet (settled within 35 days from registration). Min odds of 3/5. Free Bet credited at qualifying bet settled within 35 days. Please gamble responsibly, www.begambleaware.org. T&Cs Apply.
CLAIM YOUR OFFER

Register & login to 888sport and make your first deposit with promo code 30f. Place your first bet of £10+. Get two £10 Free Bets and a £10 Free Bet for mobile upon bet settlement!
CLAIM YOUR OFFER
10Bet
Up to £50 Welcome Bonus
New Customers only; Min. deposit £15 (no Skrill/Neteller); Bonus amount is 100% of deposit up to £50; Offer can be claimed once per household; Wager the qualifying deposit and bonus amount 8x within 30 days to convert bonus winnings into real money; Wagers must be on min. odds of 4/5 on singles or acca bets with min. odds of 2/5 per selection to qualify; Max. stake contribution to wagering requirement is the value of your bonus; Certain bet types are excluded; See full terms; Terms apply; 18+
CLAIM YOUR OFFER

Ladbrokes
Bet £10 Get £30
18+. UK+IRE only. Min first bet £10. Must be placed within 14 days of account reg. £30 credited as 3 x £10 free bets. Not valid with CashOut. Free bet valid for 7 days.T&Cs Apply.
CLAIM YOUR OFFER

Paddy Power
£10 Risk Free bet
*New Customers only, limited to one per person. If your first bet loses Paddy Power will refund you up to £10 in CASH. Max refund £10. Only deposits made by card or Paypal will qualify for this promotion. T&Cs Apply. See site for details of Paddy's Rewards Club.
CLAIM YOUR OFFER

18+ New Customers only. Deposit, opt in and place a £5 qualifying bet at odds of 2.00 or greater within 7 days of opening a new account; excludes cashed out bets. Receive 2x £10 Free Sports Bets, valid on set events only at odds 2.00 or greater, expires in 7 days.  Plus a £10 Game Show Bonus, selected games, wager 40x to withdraw a max of £250. PayPal and Card Payments only. Geographical Restrictions and T&Cs Apply. Please Gamble Responsibly.
CLAIM YOUR OFFER

New customers only. 18+, BeGambleAware.org. Min deposit £10. Money back as bonus. Wagering requirements: Sportsbook 3x at min. odds of 1.40 (2/5), Casino 25x. Only one bonus can be used at a time, Sportsbook bonus must be wagered before using the Casino, unless the bonus has been forfeited. Bonus will expire after 7 days of opt-in. T&Cs apply.
CLAIM YOUR OFFER

Please gamble responsibly. For assistance with problem gambling please visit GambleAware.co.uk