The Premier League is England's leading football competition and is admired worldwide for the quality of both the teams and players within, showcasing arguably the very best the sport has to offer. As a result, it has seen its fair share of incredible moments that will go down in footballing history as some of the most memorable, from scrappy relegation survivals to stunning title wins.
Defying expectations
A handful of teams have done the almost impossible, defying expectations and showing why the sport is so loved and admired by millions across the planet, inspiring the next generation of football stars. This article will look at just five of the most remarkable football teams we've seen since the formation of the Premier League; teams that have somehow done the impossible.
1. Leicester City (2015-2016)
As we're sure you're aware, Leicester City has recently been relegated to the Championship. Still, it was only a few years ago that they accomplished the impossible by somehow winning the Premier League title, despite the odds being stacked against them. What made this title win even more remarkable is that they had almost been relegated the previous season and were 5000 to 1 to win the league that season, which eventually came to bite a handful of Premier League betting bookmakers.
Under the wing of the charismatic and tactically astute Claudio Ranieri, Leicester City played some of the best football we've seen in a long time. This feat was made possible by the talented players he had at his disposal, including the likes of Jamie Vardy, Ngolo Kante, and Riyad Mahrez. The team were able to click in a way that defied all expectations, and despite coming up against teams that were much better on paper, they were able to win the most remarkable title in Premier League history.
2. Nottingham Forest (1970s)
For those with a soft spot for good ol' 70s football, you may be familiar with Brian Clough's Nottingham Forest team, who won the league title immediately after getting promoted the previous season. Clough was a man unlike any other and said it how it was, which is why he was so popular among supporters no matter where he was. Even more impressive, this astonishing title win was followed by consecutive European Cup victories in 1979 and 1980 (which was a real overachievement) despite them having some impressive players at their disposal, including John Robertson and Viv Anderson
3. Blackburn Rovers (1994-1995)
The Blackburn Rovers in the early to mid-1990s were a prime example of where football in England was heading, what could be achieved with the newfound riches generated by the Premier League, and had the financial backing of owner Jack Walker. Managed by former Liverpool star Kenny Dalglish, Rovers built an impressive side that could take the game to any team they played. Alan Shearer led the attack, while Tim Sherwood was able to rally the midfield, allowing them to win their first top-flight title in 81 years, a triumph that showed it would be possible for smaller teams to achieve the impossible in the Premier League era.
4. Everton (2020s)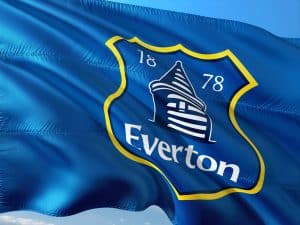 When we think of Everton, we don't remember their glory days in the 1970s and 80s or even the silky football they played more recently under David Moyes and Roberto Martinez. We instead remember how far they've fallen in recent years. Everton has been awful over the past few seasons and were nailed-on relegation favourites because of how useless they've been.
Despite this, in the 21/22 season, they managed to avoid relegation by just 4 points (finishing 16th). In the 22/23 season, they were safe by just 2 points (finishing 17th). While this isn't exactly impressive, and Everton has been remarkably terrible, the fact that they've been able to avoid relegation by such small margins on consecutive occasions is astonishing.
5. Sunderland (1996-1997)
Another team who avoided relegation despite all expectations is Sunderland's 96/97 team, who belong in the Premier League Hall of Fame for what they achieved. We all love an underdog story, and being able to see a team do the impossible and get to safety, no matter how unlikely it may seem, is part of what makes football so amazing.
Sunderland found themselves rooted in the boot of the Premier League table on Christmas Day, and despite being all but confirmed for the drop, they somehow did the impossible and managed to turn things around, helped in large part by the goal-scoring exploits of talisman Kevin Phillips. Their survival shows that we should never write a team off, no matter the odds.
Conclusion
Here we have five examples of teams who have defied all expectations and did the impossible, showing why the Premier League is so special. From Leicester City's remarkable survival and title win to Everton somehow always avoiding the drop, England is home to the world's greatest football league.