Wondering how to win at golf betting? Picking a winner in golf has become a more challenging task over the years, and understanding how golf betting work is essential. That's why I've consulted our resident golf expert Ace Venturer to provide a few insights. Here is his Betting on Golf Masterclass.
In the days of Tiger Woods, Phil Mickelson, and other top players fighting it out on the final day, golf betting was simpler. But analyzing the results of the 2017 PGA Tour reveals around 30 different winners, many of them first-time champions. Even on the European Tour, the landscape has changed.
Where once you may have identified 10 solid bets each week, you now have a diverse field of 40-50 possible winners. Understanding how to win at golf betting often requires more than gut instinct, although that still plays a role. Here's what you need to know about how golf betting work.
Golfers' Form: How to Win at Golf Betting
Form isn't everything, but it's a good place to start. Consistent top-10 finishes indicate a player may win soon. On the other hand, even someone underperforming for weeks might suddenly hit top form. Golf's unpredictability exemplified by events like Jordan Spieth's sudden downfall in last year's Masters proves that.
The Golf Course: An Important Aspect of How Does Golf Betting Work
Consider the course. Does it favour long hitters or require accuracy off the tee? What about the greens – are they fast, with undulations where a good putter might be necessary? These considerations help refine your shortlist.
Favourite Golf Courses
Players often perform well at particular venues. Much like footballers excelling against specific teams, certain courses align with some players' games. The PGA Tour and European Tour websites offer the needed stats.
Driving Accuracy & Distance
Though not always essential, driving accuracy and distance can impact how to win at golf betting. Accurate tee shots often set up favourable second shots.
Greens in Regulation
Greens in regulation is an insightful stat. Landing on the green in regulation means a birdie chance, no matter where the ball lands.
Putting Average
There are lots of different putting stats (Total Putting, Putting Average, GIR Putting Average, etc). It can sometimes be confusing which one to go for but I find putting average is the best one to follow.
Trust your Golfing Instinct in How to Win at Golf Betting
Finally, never underestimate your gut feeling, as it can lead to surprising wins like my selection of Spieth in The Open. Sometimes, your intuition holds the key to how to win at golf betting.
Conclusion: How to Pick a Winner
By analyzing various aspects of golf and players' performances, and understanding how golf betting work, you can optimize your betting strategy. Whether you rely on data or gut instinct, may your selections lead you to victory.
Remember, golf betting isn't just about luck; it's about analyzing and understanding the game. Now that you know how to win at golf betting and how golf betting works, may the odds be ever in your favour!
Latest Golf Betting Tips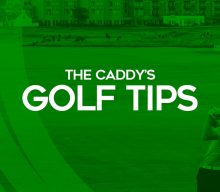 22nd November 2023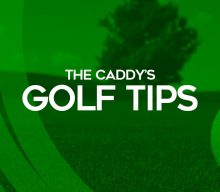 15th November 2023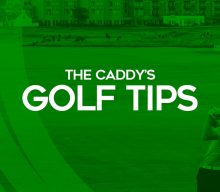 8th November 2023