TEN goals in three games made it a much better day at the Euros – and a bad one for bookies with all three favourites winning.
I started my last 16 challenge with Croatia draw no bet and simply took France at 1-2 to beat Ireland so I'm up to £30 in the fight to make £250.
There are just two games tonight and Spain v Italy is so tough to call. I'm confident about England beating Iceland but it's no certainty so I'll have a think before deciding on Bet 3.
On the members' forum there is a section for betting challenges but if people prefer to do them on the site then so be it.
Bet 2
France (2pm)
£30 to go on Bet 3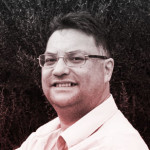 Resident football tipster at Scotland's most read newspaper, the Daily Record, for over 20 years and proud host of one the best betting communities on the web with daily betting tips.