ABERDEEN made us sweat against Fola Esch but finally clicked into gear to bring up my 4-5 double.
I took Aberdeen and Hearts to score 2+ at home to minnows in the Europa League and they made heavy weather of it with supersub Niall McGinn, just back from the Euros, hitting the Dons' second in injury time and Adam Rooney adding a third from the spot.
I had £67.50 on at 4-5 to take my winnings up to £121.50. An evens shot puts me on the verge of completing the £20 to £250 challenge but my route to the finishing line is more likely to be a 1-3 shot then maybe a 1-2.
So having looked at the tennis here's a 1-3 double for Bet No.6.
Harrybaines continues to impress with his challenges and he's as crazy as he is ballsy – putting £1800 on a corners bet is not for me.
This thread is the place for all challenges so let's see yours here.
Bet No.6
Raonic to bt Sock (4pm)
Tsonga to bt Monaco (11am)
£121.50 at 1-3, Ladbrokes, William Hill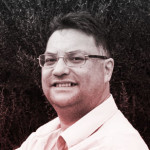 Resident football tipster at Scotland's most read newspaper, the Daily Record, for over 20 years and proud host of one the best betting communities on the web with daily betting tips.