THE build-up to the big kick-off continues here at MrFixitsTips with another fun competition to get your teeth into.
I've set up a Mr Fixit League on FIFA's very own World Cup Fantasy Football Competition and if you join in you could win £100 in CASH plus a £25 Free Bet*, plus a Free Annual Gold Membership at MrFixitsTips if you finish top of the table on July 15th.
The game is free to play, you get a budget of €100 million (rising to €105 million for the knockout phase). You buy a squad of 15 players. You select 11 of them to play in each of the seven rounds. They score you points for assists, goals, saves, clean sheets and so on. You make substitutions. You make transfers.
So even if your own country didn't qualify you can still have your very own team to support throughout the tournament. Taking part means you'll also qualify for FIFA's main prizes which include a Kia Sportage.
I've picked my "Paper Hankies" squad below (don't laugh!) – although I might make use of the unlimited transfers before the tournament starts!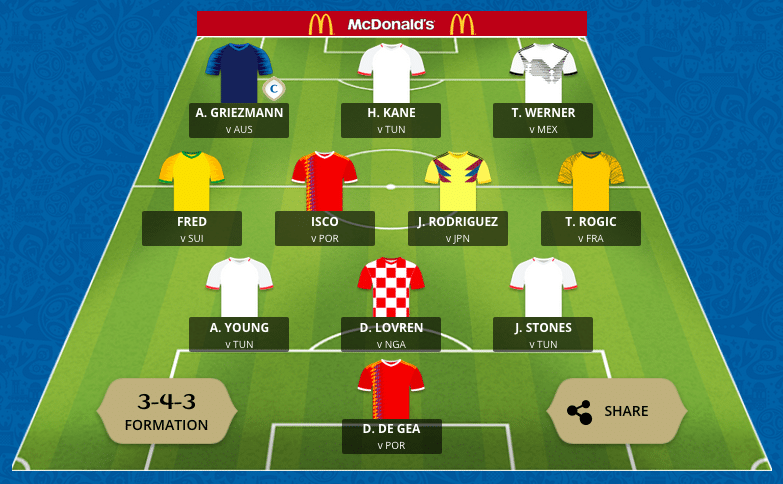 I've named my team after my beloved Clydebank FC away a £10 Free Bet to the person with the best team name in the League, so be sure to post your comments section below.
My Prizes
1st Place – £100 + £25 Free Bet + Free Annual Gold Membership at MrFixitsTips
2nd Place – £50 + £15 Free Bet
3rd Place – £25 + £10 Free Bet
Best Team Name – £10 Free Bet
How to Join the League
Click the button below to go to the FIFA site to register your account and to join my league. Alternatively you can navigate to the Private Leagues and use the code: OA4J7ASS
Join Mr Fixit's Fantasy League
Good Luck!
*Bookie to be confirmed.