Hit the back of the net with these great features
Simplicity is the key to my new app. I'll post a Daily Double and if you've got your notifications turned on you'll get an alert sent to your phone to let you know when it's been posted. Easy peasy.
Daily Tips
I'll be posting an EXCLUSIVE Daily Double every day (fixtures permitting) via the app. More often than not it'll be a tip that you won't find here on the site so download the app to beat the bookies.
Notifications
Turn on your notifications and you'll get an alert each day notifying when I've posted a tip. That way you'll never miss another winning bet.
Best Odds
Where possible I'll always quote the best odds, ensuring you've got the best chance of getting the best return for your money when you bet at the right bookie.
Result tracking
Each and every tip on my new app will be marked as a winner or a loser – that way you can see exactly how I've been performing. I'll keep an update on performance right here too.
Upgrades
My app development team are constantly working to improve the app so make sure you regularly upgrade when a new version is released to ensure you always get the best experience.
It's FREE!
The best feature of all is that the app is 100% FREE. If you do land a winner thanks to my tips you can always say thanks by buying me a beer or two via the app. Cheers!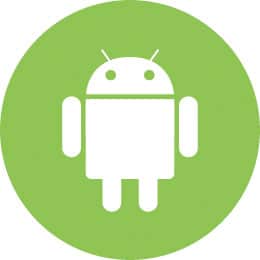 Mr Fixit's Tips App now on Android
We're thrilled to have the Mr Fixit experience on Android. Unfortunately Google Play does not allow Apps like this one in their store but you can download the App direct to your Android device using the button below.
Download Android Version Here
Before you can actually install the APK file, you'll need to tell your device that want to install an app from outside of the Play Store. You can find this switch under Settings > Security > Unknown Sources.
Once this is enabled, you should click on the "Download Android Version Here" button above. This will give you acces to the 'APK' file you need to install the app.
Android should take over, identifying that the APK file is an app, and ask you whether you'd like to go ahead and install it, all permissions accounted for. After a couple of seconds, the Mr Fixit's Tips app should be installed and ready to go!
Brilliantly simple. Easy-to-use.